Event Registration
HWF 5K Race for Preservation
Description: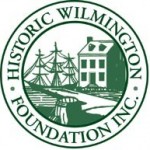 Date of Race:
Thursday, September 13th
Time of Race:
6:30pm
Location of Race:
Best Western Plus Coastline Inn
Type of Race:
5K
Description of Race:
Our urban 5K course winds through beautiful historic downtown Wilmington. It is one of the few courses that takes participants on the Downtown Wilmington Riverwalk along the Cape Fear River. The race doesn't end at the finish line as runners are invited to chill out with music, pizza, beer and friends.
Race Fees & Dates:
$25 per person
$30 day of event
Corporate teams of 5 people $100 (additional racers $20 each)
T-Shirts Guaranteed to those who register by August 29
Packet Pick-Up:
Wednesday, September 12
4pm-7pm
New Balance at Mayfaire near Harris Teeter
Awards:
1st, 2nd, and 3rd Overall Finishers
1st, 2nd, and 3rd Master's Overall Finishers
Under 19, 20 - 29, 30 - 39, 40 - 49, 50 - 59, 60 and up.
1st and 2nd Place Teams
Sponsor:
Port City Java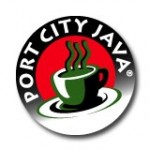 Waiver
I know that running/walking/obstacles in a road race is a potentially hazardous activity. I should not enter and run/walk/obstacles unless I am medically able and properly trained. I agree to abide by any decision of a race official relative to my ability to safely complete the obstacle run/walk. I assume all risks associated with running/walking/obstacles in any Go Time! events by Hackman Events LLC. This includes - but not limited to - falls, contacts with other participants, the effects of the weather including high heat and/or humidity, low temperature, traffic and conditions of the road, all risks being known and appreciated by me.
Having read this release and knowing these facts and in consideration of your accepting my entry, I,for myself and anyone entitled to act on my behalf or on behalf of my estate, waive and release GO TIME, HACKMAN EVENTS LLC, 5K RACE FOR PRESERVATION, HISTORIC WILMINGTON FOUNDATION, COLIN AND MICHELLE HACKMAN and all sponsors of the race, any other persons assisting with the race, the officers, Board, Board members, agents, servants, employees, and their successors and assigns of each and every of the above from all claims or liabilities of any kind arising out of my participation in the run/walk even though the liability may arise out of negligence or carelessness on the part of the persons referred to in this waiver.
I also grant permission for the use of any photographs, motion pictures, recordings or any other record of my participation in this event for any legitimate purpose. I understand that if the race is canceled because of circumstances beyond the control of the race committee and sponsors, incluing, but not limited to unsafe weather conditions or governmental ban, my entry fee will not be refunded