Run For Hope, June 4
Join us again in 2012, and every year, the first Saturday in JUNE!  6/2/12

Update (June, 4th 2011):
Near perfect weather helped a last minute rush put nearly 260 participants on the line for the inaugural Run for Hope benefiting  the Women of Hope charity.
After a warm up with super trainer LaMaine Williams, the amazing National Anthem by 13 year old Steven Reish, and an encouraging start from WECT Anchor Frances Weller the race was on.
36 year old Swansboro resident John Cherry led wire to wire to take the men's title (18:01) besting the field by nearly a minute.  In chase was local runner Gabe Salinas (18:58), and the "that old guy"  who ends up in the top 10 in every race, this time posting a top three finish – 44 year old Steve Kozischek (19:08).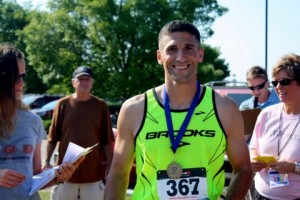 The top woman wasn't far behind as Jennifer Nolan (19:56) broke 20 minutes to beat June Dickinson (22:03) and Lauren Smith (23:23) by more than two minutes.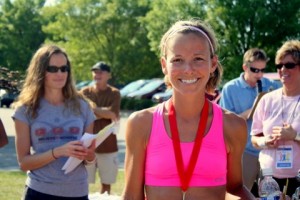 Run For Hope — A 5K Run & Walk to support women with cancer is Saturday, June 4th, 2011, at TrySports Field.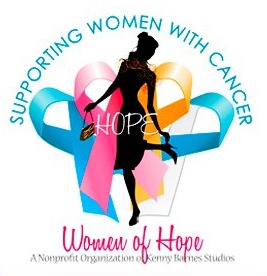 Go Time! is honored to be teaming with the Wilmington, North Carolina Run for Hope 5K, benefiting Women of Hope.
Women of Hope is a nonprofit organization focusing on women with all types of cancer by assisting with their needs as they journey through the disease of survivorship. These needs range from rides to the doctor, daycare to financial assistance.
Through a variety of media, Women of Hope raises awareness of the unique needs of women who battle different types of cancers. They promote community education about women's cancers and provide ways that the community can make a difference in the fight against these cancers.
Women of Hope also provides education to women of all ages about the importance of health awareness for themselves.  Money raised for Women of Hope stays in southeastern North Carolina.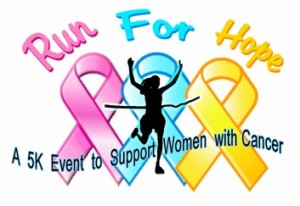 Race: Run for Hope
Type of Race: 5K Run & Walk
Date: Saturday, June 4, 2011
Time: 8 am
Where: TrySports Field at Mayfaire Town Center,  925 Town Center Drive, Wilmington, NC  28405
Entry Fee: $25 until May 1st, $30 until June 4th
Website: www.womenofhopefightcancer.com
Facebook: Women of Hope
Pre-Registration Packet Pick-Up: Friday, June 3 from 4 pm – 6 pm at TrySports
On-Site Registration: Saturday, June 4th, from 7 am – 7:35 am
To purchase a Memory/Celebration Sign to be displayed along the race route for a loved one who has battled cancer, please click HERE.