Wilmington Plastic Surgery Run for the Ta-Tas, Oct 6
2013 RACE WEBSITE CLICK HERE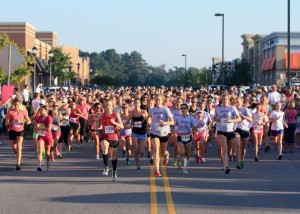 THANK YOU
We want to thank everyone who participated in the Wilmington Plastic Surgery Run for the Tatas. Each of you helped us not only reach but surpass our goal of 600 participants – we had 720! It was wonderful to see everyone sporting pink – whether their shirt, shorts, socks, or even hair.
In the next few days we plan to make an exciting announcement on the amount of money raised, that too has exceeded our expectations, and we have you to thank.  All proceeds go to The Pink Ribbon Project.
We are grateful for all who ran, walked, volunteered and supported the Run for the Tatas.
Please take time to check out the event pictures – they are amazing.
We hope to see you next year!
PHOTOS HERE
AWARDS AND AGE GROUPS
OVERALL LISTINGS
TEAM AWARDS
NORTH CAROLINA'S
LARGEST 5K CASH PURSE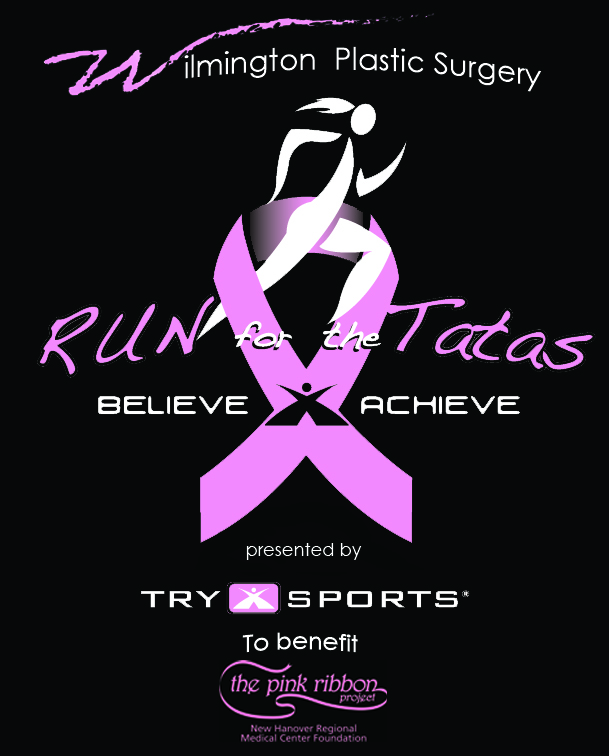 Race for CASH. Run for PRIZES. Walk to FIGHT CANCER.
CASH PRIZES – TEAM AWARDS – GIVEAWAYS
Everyone has the chance to Win!
NEW THIS YEAR
-Team Awards for Biggest Team, Most Spirited Team, Fastest Team
-Awards for fastest Breast Cancer Survivors
-Sign the Memory Wall at TrySports to honor loved ones
-Specialized Race Bibs for Survivors
-Free Waffles for participants who beat the waffle house area VP across the finish line
Proceeds Benefit The Pink Ribbon Project

Proceeds from this event benefit The Pink Ribbon Project.
Since its inception in 1998, the Pink Ribbon events and donations have raised more than $1.5 million to provide funding for mammography screenings, early detection of breast cancer and Comfort Bags for women in the community.
Proceeds from Pink Ribbon Project provide funding for local women, without health insurance or other financial resources, to receive mammography screenings at one of five (5) approved NHRMC regional sites. On average, the Pink Ribbon Project funds more than 700 mammography screenings each year as well as funding for any diagnostics that may be required for a suspect result.
Donations to the Pink Ribbon Project have also funded the purchase and distribution of over 5,000 Comfort Bags to area women as they undergo cancer treatment. Distributed by the NHRMC Zimmer Cancer Center and area physician groups, the Pink Ribbon Comfort Bags are designed to bring comfort to women as they traverse through their cancer journey… from diagnosis to treatment.
Type of Race
5K Chaser Race & 1 Mile Walk
Only type of this race in the Region!
Date of Race
Saturday, October 6, 2012
Start Time of Race
8am
Women start at 8am
Men start at 8:02:30am and Chase the Girls!
Walkers start at 8:05am
Location of Race
TrySports Field at Mayfaire Town Center
925 Town Center Drive
Wilmington, NC  28405
About this Race
Wilmington Plastic Surgery Run for the Ta-Tas is a 5K Race and 1-Mile Walk. But this is not the typical race. It's a Chaser Race and is one of a kind in the region! In this unique race format, female participants start first, giving them a head start over the men. Male participants start exactly two minutes and 30 seconds after the females (hint on the name: Run For the Ta-Tas.) The first participant to cross the finish line, male or female, wins $1000 Cash. Proceeds benefit The Pink Ribbon Project.
Race Entry Fees
5K Run
$30 until September 21, 2012
$35 starting September 22 – Day of Race
1 Mile Walk
$20 until September 21, 2012
$25 starting September 22 – Day of Race
*T-Shirts are guaranteed to those who register by September 21
Awards
Cash Prizes will be awarded to Overall Winners. Awards will also be given to Top 3 in Age Group.
Packet Pick-Up
Friday, October 5, 2012
3pm-7pm
TrySports at Mayfaire Town Center
925 Town Center Drive
Wilmington, NC  28405
THANK YOU TO OUR GENEROUS PARTNERS
TITLE SPONSOR

PRESENTING SPONSOR

"C" SPONSORS
"B" SPONSORS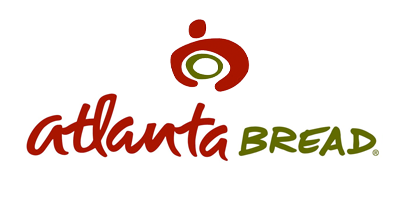 "A" SPONSORS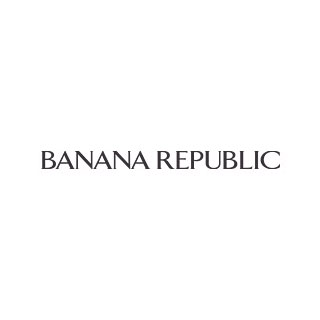 WILLIAM H. COOPER, IV MC – Infertility & Gynecology
IN-KIND SPONSORS