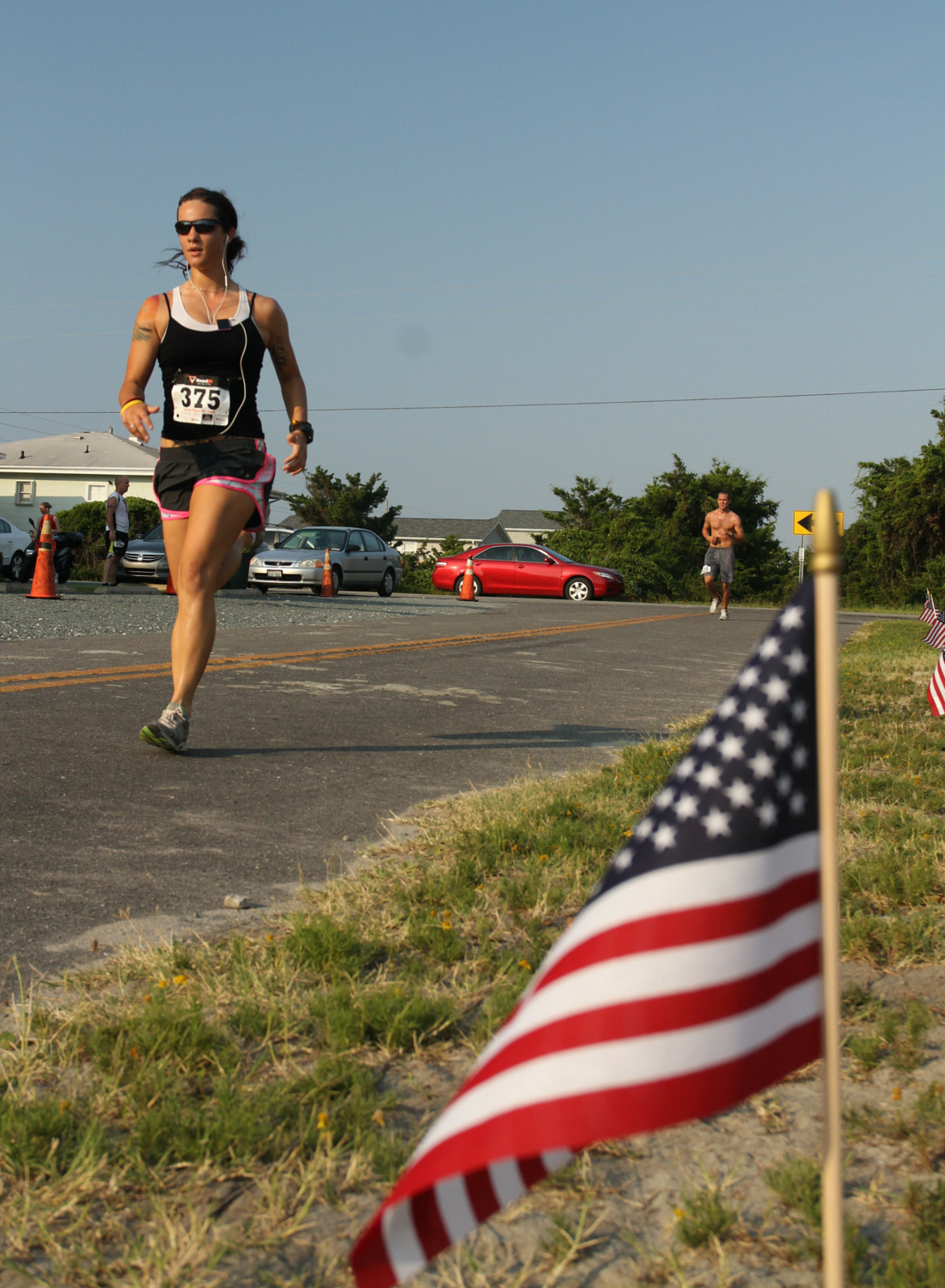 THE BATTLE IS ON
The Battle for Independence is a 4th of July weekend race in Wilmington, NC, giving participants the chance to battle it out along Independence Blvd. on Wilmington's scenic Cross City Trail. The race is flat and fast, with cash prizes, helping draw in the best athletes in our region, but is also family friendly for runners of all ages with awards for kids, military, and first-responders. We treat each participant with our famous southern hospitality as we celebrate the birth of our nation – while honoring those who served by donating proceeds to Step Up for Soldiers, a non-profit that assists disabled veterans in our area. The event does not end at the finish line. Delicious food and beverages will be hosted at Henry's Restaurant & Bar. Several patriotic surprises await runners during this one and four mile timed event.
---
About The Cause
The Battle for Independence benefits Step Up For Soldiers.
Step Up For Soldiers is an all-volunteer non-profit organization assisting recently disabled veterans. The mission is to provide disabled veterans, who have experienced loss of limb and mobility problems, with the resources necessary to adjust in a post-war environment. Step Up for Soldiers strives to not only enhance their lives, but also help to restore their confidence.
Schedule & Packet Pick Up
Friday, July 1, 2016

4:00 – 7:00 p.m.  – Packet Pickup & On-site Registration
Fleet Feet Sports – Wilmington
1125 Military Cutoff Rd
Wilmington, NC  28405

Saturday, July 2, 2016
Henry's Restaurant & Bar
2508 Independence Blvd
Wilmington, NC  28412
6:30am: Registration Opens
7:00am: Cape Fear Chordsman
7:30am: Registration Closes
7:30am: 1 Mile Starts
7:50am: 1 Mile Awards
7:55am: Announcements by Step Up For Soldiers, Henry's, The Forks
7:58am: Presentation of Colors
8:00am: National Anthem by Cape Fear Chordsman
8:05am: 4 Mile Starts
9:15am: 4 Mile Awards
Celebration Party at Henry's Restaurant & Bar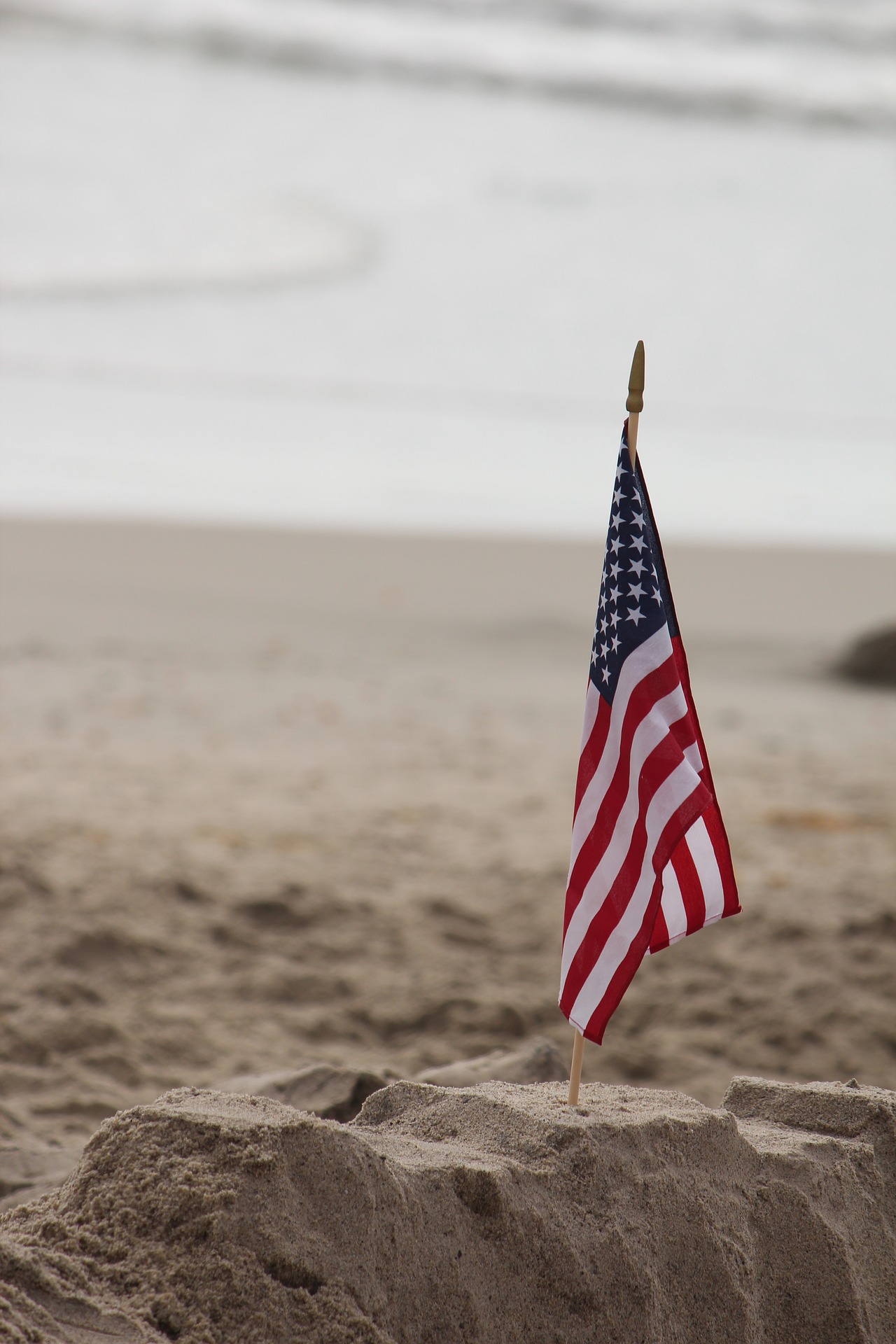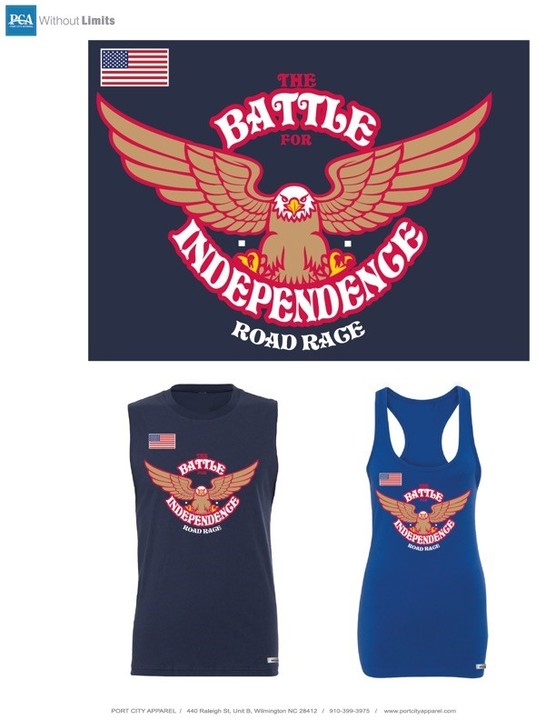 ---
RACE SWAG
Nothing say's 'Murica quite like tank tops, and these Without Limit's Brand high quality men and women's cut shirts are sure to make you fast. It's true, you will be faster (or at least feel faster) in these dope shirts.
Shirts are guaranteed to those who register by June 3, 2016. Shirts are available in both Male & Female sizes S-XXL, as well as Youth sizes S-L. Please note, the female shirt sizes are true women boutique sizes and run smaller than a typical unisex t-shirt. Home boys don't have to worry about that too much. Sun's out, guns out.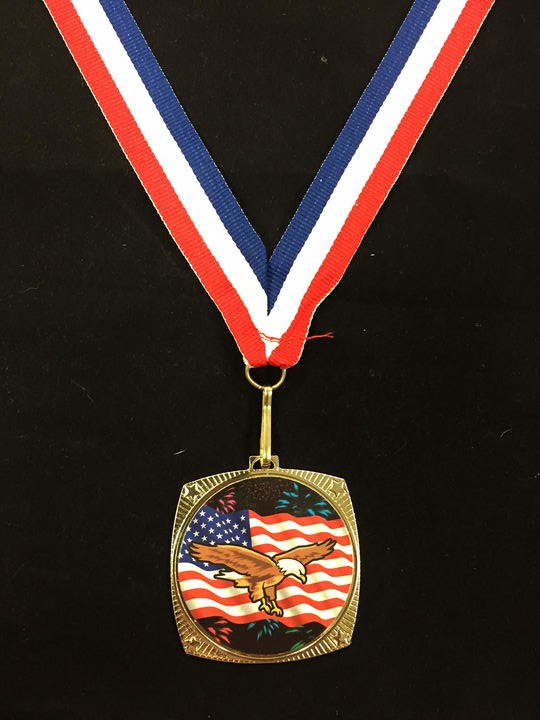 4 Mile Age Group Medals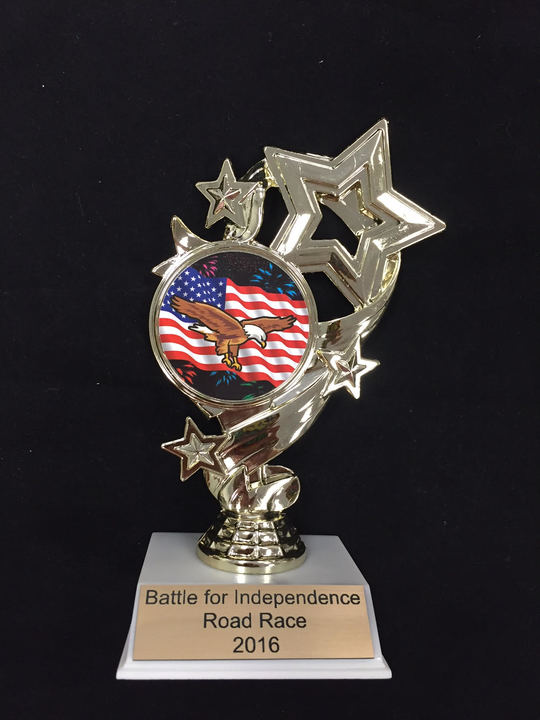 1 Mile Age Group Tropies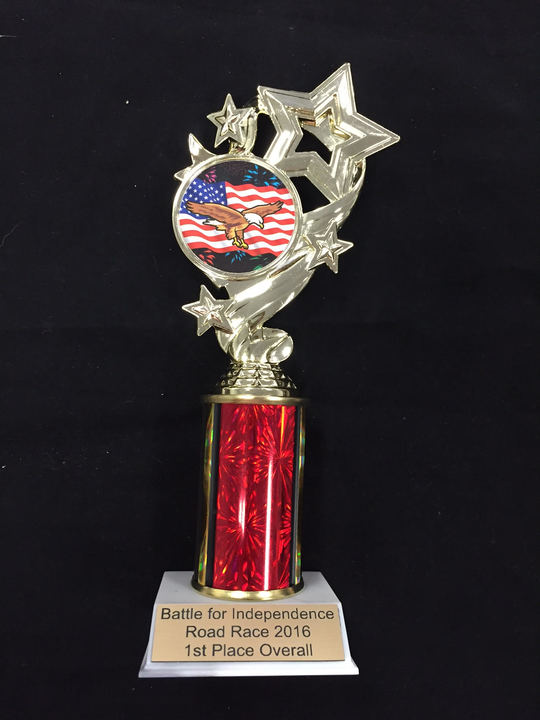 1 Mile Overall Trophies
---
DISTANCES AND START TIMES
7:30 AM  –  1 Mile Starts (TIMED EVENT)
8:05 AM  –  4 Mile Starts (TIMED EVENT)
Please plan to be at the start line 10 minutes prior to the start of the race wearing your race number on the front of your shirt. Go Time uses disposable, electronic timing tags to ensure fast and accurate timing. Please affix your bib to the front of your body where it can easily be seen at the finish.
---
Join The Party!
After conquering the Battle for Independence, participants get to cool off at south Wilmington's favorite watering hole, Henry's Restaurant & Bar. Locally grown and craftily prepared cuisine is the staple at this Barclay landmark, but the fresh ingredients don't stop in the kitchen – with hand juiced cucumber, lemon, lime, and orange juices to accompany adult beverages, plus an assortment of craft beer for thirsty finishers.
---
About The Course
Our Independence Weekend four mile and one mile run start and finish at Henry's Restaurant in Barclay Commons. The race travels down Independence Boulevard along Wilmington's iconic Cross City Trail, passing the real Civil War battlefield, 'The Battle Of Forks Road' near the Cameron Art Museum, before looping the shady Halyburton Park; Named for Congressional Medal of Honor Award Winner, and New Hanover High School Graduate, William Halyburton. The keyhole route takes advantage of shady paved trail, water views and flat easy running. The one mile timed event blazes from Henry's down the Cross City Triail to the end of the lake on an out and back course. Wilmington area morning temperatures typically hover in the mid-70s this time of year, while not oppressively warm it is usually humid.
REGISTRATION
Register Online & SAVE!
Prices Increase to $35 on the day of! Be sure to REGISTER NOW and SAVE!

Online registration closes at 11:59 p.m. on June 29, 2016
There is a $3 online credit card processing fee.