Topsail Elementary School
17385 Hwy. 17
Hampstead, NC 28443
Saturday, April 27
8:00 am and  8:30 am
Weather: Mostly Sunny – Temperature: 59F
5k Overall
5k Age Groups
One Mile Overall
One Mile Age Groups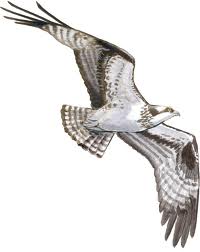 Osprey Flight 5K & 1 Mile Timed Run
Presented by Topsail Elementary School
*Finisher Medals for Children 12 & Under*
Date of Race:
Saturday, April 27, 2013
Time of Race:
8AM
Location of Race
Topsail Elementary School
17385 Hwy. 17
Hampstead, NC 28443
Type of Race:
5K & 1 Mile Timed Run
*Both races are timed
Description of Race:
Join us for the inaugural Osprey Flight Race. The race will begin and end at Topsail Elementary School with school access roads and neighboring roads as the course. All children age 12 and under will receive finisher medals for completing either the 5k or 1 mile and there will be trophies for the top 3 overall finishers (male and female), top masters finisher (male and female) and top 3 in each age group.
We are also offering the opportunity for families and individuals to have their name put on the race t-shirt; for $25, a family name or individual name will be printed on the shirt as a family sponsor and will receive a t-shirt as a keepsake (additional shirts can be ordered for $10).
Race Fees:
5K
Preregistration: $25
Day of Race: $30
1 Mile Timed Run
Preregistration: $15
Day of Race: $20
Race Shirts
Race Shirts are guaranteed to those participants who register by April 13. After the cut-off date, shirts will be distributed on a first come first serve basis.
Packet Pick-Up:
Topsail Elementary School
17385 Hwy. 17
Hampstead, NC 28443
Friday, April 26
4pm-7pm
Awards:
Finisher Medals for all children age 12 and Under
Awards for: Top 3 Overall Male & Female in 5K and 1 Mile.
Top 3 Male & Female in all Age Groups for 5K
Top 3 Male & Female  in Youth Age Groups for 1 Mile
Giveaways & Raffles