When & Where
Sunday, August 6, 2017
Old Baldy Lighthouse & Smith Island Museum
101 Lighthouse Wynd
Bald Head Island, NC  28461
Distances
5K Run  –  TIMED
10K Run  –  TIMED
1 Mile Walk  –  UNTIMED
Start Times
7:00 PM  –  10K Race Start
7:10 PM  –  5K Race Start
7:20 PM  –  1 Mile Fun Run Start
Please plan to be at the starting line 10 minutes prior to the start of the race wearing your race number on the front of your shirt. You may walk the 5K & 10K race if registered, however we ask that athletes walking the 5K & 10K race line up at the back of the starting area.
---
About the Cause
Money will go to the Old Baldy Foundation, Inc. towards ongoing preservation projects.
The Old Baldy Foundation is a not-for-profit organization dedicated to the maintenance and preservation of the Old Baldy Lighthouse, the only remaining of three lighthouses that have stood on Bald Head Island.
---
---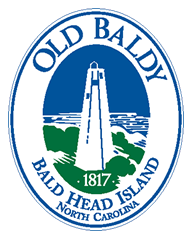 ---
Race Swag
Participants who register by Thursday, July 20, 2017 will be guaranteed a race shirt. The shirts are available in Youth XS-L & Adult Unisex XS-XXXL cut sizes, and are made of Cotton. The shirts will be Glow in the Dark this year & every runner receives a Headlamp.
 Be sure to claim your shirt today!
Schedule & Packet Pickup Info
Pre-registration will end on Friday, August 4th at 5 pm. All other runners can come to the Old Baldy Lighthouse during normal business hours to register for the run.
Sunday, August 6, 2017
Old Baldy Lighthouse & Smith Island Museum
101 Lighthouse Wynd
Bald Head Island, NC  28461
6:00 p.m. – On-site Registration Opens
6:45 p.m. – On-site Registration Closes
7:00 p.m. – 10K Run Starts
7:10 p.m. – 5K Run Starts
7:20 p.m. – 1 Mile Run Starts
8:30 p.m. – Awards Starts (Approximate Time)
Pre-registered participants may pick up their race numbers and shirts at packet pickup listed above. For those who wish to register in-person, you may do so at any packet pickup listed above.
•If you are traveling by ferry, please go to baldheadislandferry.com to plan your ferry ride.
(ticket cost is included in your registration cost if you signed up for the price to include ferry)
•10K/5K/1 Mile Fun runners will all meet at the Old Baldy Lighthouse no later than 6:30 p.m.
•There is a $10 a day fee to park your car at the Deep Point Parking Lot (cost not included with your registration)
•Registration packets with ferry tickets may be picked up at the Deep Point Ferry Terminal on:
Sunday, August 6, 2017 at 9 – 9:45 am, 10 – 10:45 am, 3 – 3:45 pm or 4 – 4:45 pm.
We will have a representative at the listed times to pass out packets.
---
---
Friday Events
•Friday, August 4
Sand Sculpture Contest
9-11 AM
Fee – Application required ($20 per family up to 6)
•Friday, August 4
Old Baldy Buzz
4 PM
Free – Open to the Public
At least 5 individuals agree to buzz their hair, money is raised from April until August by putting donations in buckets.  At 4 pm as the ferry is loading and departing, the individual with the most money gets buzzed.
•Friday, August 4
VIP Event Culinary History Lecture/1817 Dinner
Shoals Club
Have a colonial style samplings of foods with colonial dressed servers and feature a guest speaker about the History of food in the U.S.
Limited Seating – Reservations Required
---
---
Saturday Events
•Saturday, August 5
2 PM Duck Race
FREE – Open to the Public
•Progressive Dinner Gala
5-11 PM
Enjoy cocktails and hors d'oeuvres at Old Baldy followed by dinner and dancing at the Bald Head Island Club. Reservations Required
---
---
Sunday Events
•Sunday, August 6
National Lighthouse Reenactment Day
A 200th Reenactment Day with a tribute to coast guard, lighthouse keepers, colonial living, pirates, civil war and Old Baldy history.
Fees for some Activities – Open to the Public
•Run for the Light Night Run
A 10k, 5k  and 1 mile fun run that ends at the lighthouse and starts at night time.  Each runner receives a headlamp and glow in the dark shirt
Entry Fee – Registration Required
•Sunday, August 5
Movie on Old Baldy (Night at the Museum II)
8:30 PM
FREE – Open to the Public
---
REGISTRATION
Online registration closes at 11:59 p.m. on August 3, 2017
Event Pricing
Adult without Ferry — $50.00
Adult with Ferry — $67.00
Youth (12 and under) without Ferry — $40.00
Youth (12 and under) with Ferry — $55.00
---
---
FAQ & GUIDELINES
Waiver: The Registration Agreement & Liability Waiver is linked to the Online Registration. This must be selected and approved during registration.
Packet Pick-Up: Family or Friends may pick-up your Race Packet at Packet Pick-Up.
On-Site Registration: Registration is available starting one hour prior to race start. It closes 20 minutes prior to start.
Timing: Jaguar Bib Chip Timing will be used to time this race
Weather: This race is rain or shine. It will be postponed, rescheduled or cancelled if a severe weather warning is in effect.
Refunds:
There are no refunds, registration will be accepted as a donation to paws4people.
Entries are not transferable to other races Timed by Go Time as each race is organized by a different group. We must stick to this policy as race items have been purchased based on current registrations and it is not fair to choose who receives a refund and who does not.