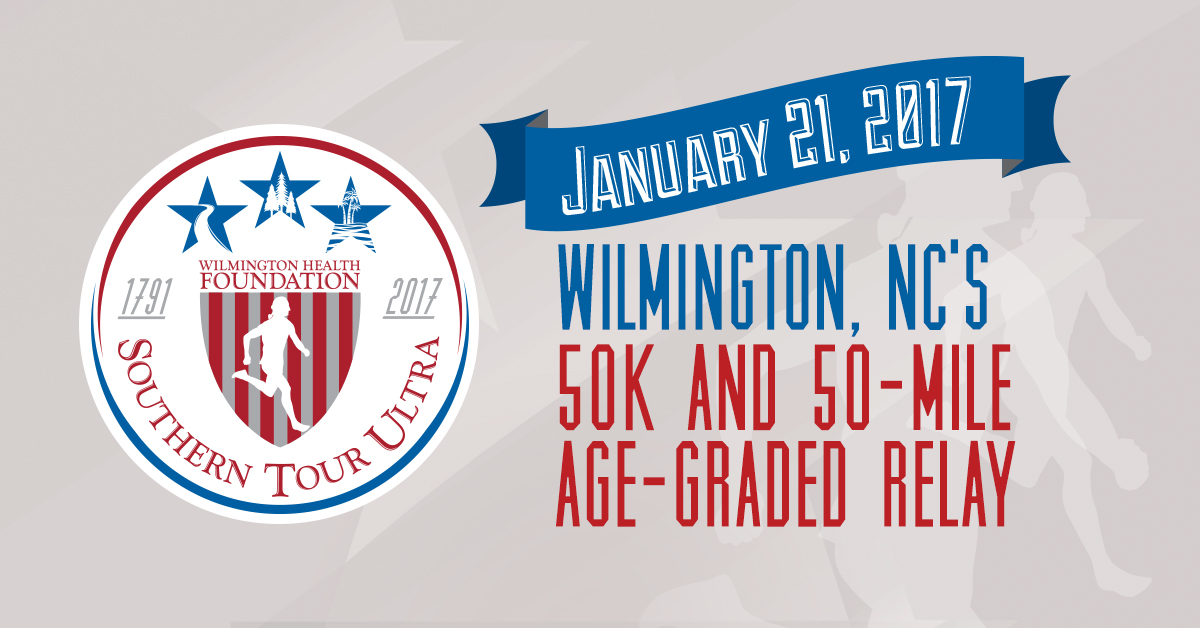 Southern Tour Ultra
Race Located on Private Land
(3 Miles Past the Address 185 Scotts Hill Loop Road, Wilmington, NC  28411)
President George Washington forged this area in 1791, and Wilmington Foundation and Without Limits invite you to do the same! The two organizations have partnered to bring the first Ultra race to Wilmington next January. Whether you are a participant, a sponsor, or a spectator, you will be an important part of the Southern Tour Ultra!
The Southern Tour Ultra will include a 50-kilometer race, 50-mile relay, and 5-mile race. Be a part of history while promoting healthy living and having fun. With live bands and an all-day bon fire, this will be much more than an Ultra race.
Who We Benefit
Wilmington Health Foundation – Wilmington Health Foundation was created in 2014 by Wilmington Health CEO Jeff James. A strong supporter of our community and an advocate of healthy lifestyles, he has spent years in the medical field and sees the impact of healthy lifestyles on the quality of care individually and community wide. Recognized nationally for his innovations in healthcare, beginning a foundation was a natural fit. Alongside him several physician leaders emerged; they have all been longtime supporters of our community health initiatives as well as various non-profits in the area. The Wilmington Health Foundation's goal is simple: empower people to make a difference in their lives.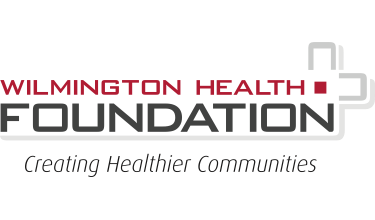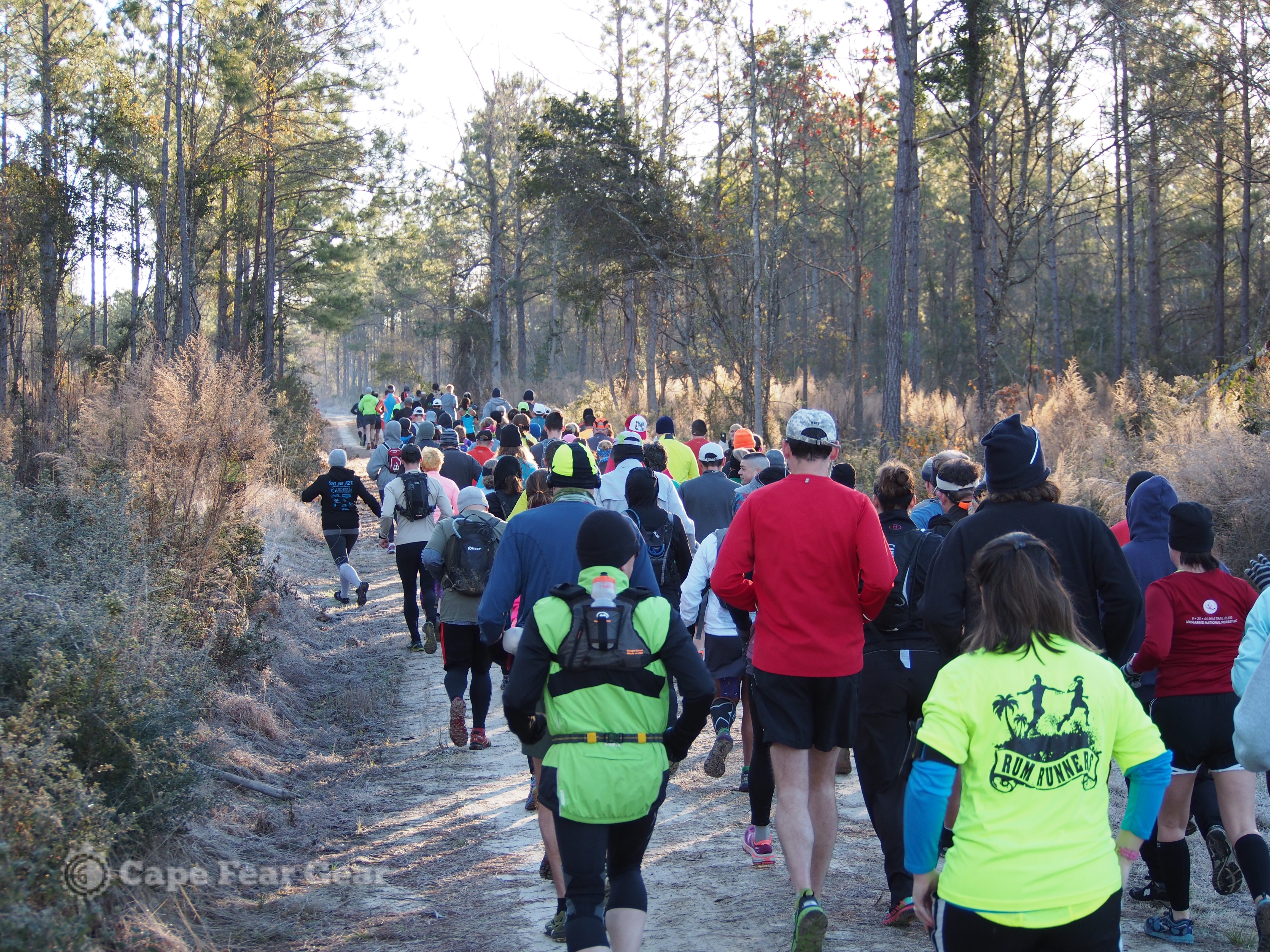 Distances & Start Times
50K Ultra Marathon  –  7:30 AM
50 Mile Age graded Relay 2-10 Team Members  –  8:00 AM
50K
Starts at 7:30am – arriving at the site early as close to 6am is recommended
6 loops of the 5 mile course
You must wear your bib at all times during the race. Your bib has your chip.
You must run through the checkpoint each lap to get an official time
Top 3 male and female will be awarded
Each 50K participant gets 1 parking pass. However, if you can carpool with other 50K runners, please do so.
Everyone will get a 50K finisher award
Aid Station – around the half way point with Water, Gatorade, Gels and Bananas. The 2nd Aid Station would be the event camp site
50 Mile Relay
Starts at 8:00am – all of the 1st runners will line up to start
All relay team members must run a minimum of 1 x 5 mile loop
All relay teams members will have their own personal bib associated with their name and age.  You must wear your bib and also carry your team's baton with the chip in it.
All relay teams must wear the bib with the relay leg number they are running – There will be 10 bibs with 1-10 listed on each bib
Your relay baton is your timing chip. You must carry your baton the entire race and hand it off to the next person. You baton must cross the checkpoint and finish line. If you lose your baton, you are disqualified
Relay teams will get 1 parking pass into the main field for 1 car. If teammates are arriving in other vehicles (please carpool), they will be directed to park in other spots we have available in over flow parking farther away on the property or at Scott's Hill Baptist Church.
There is 1 trophy for the winning relay + $1,000.00. The winning team will get their name engraved on the trophy which will be passed along each year.
Remember, runners from teams arriving late must arrive before 12:00pm Saturday.
Aid Station – there is 1 around the half way point with Water, Gatorade, Gels and Bananas. The 2nd Aid Station would be the event camp site
About The Course
Wide fire road with single track in portions
Pond and Log Crossings
Views of the Atlantic Intracoastal Waterway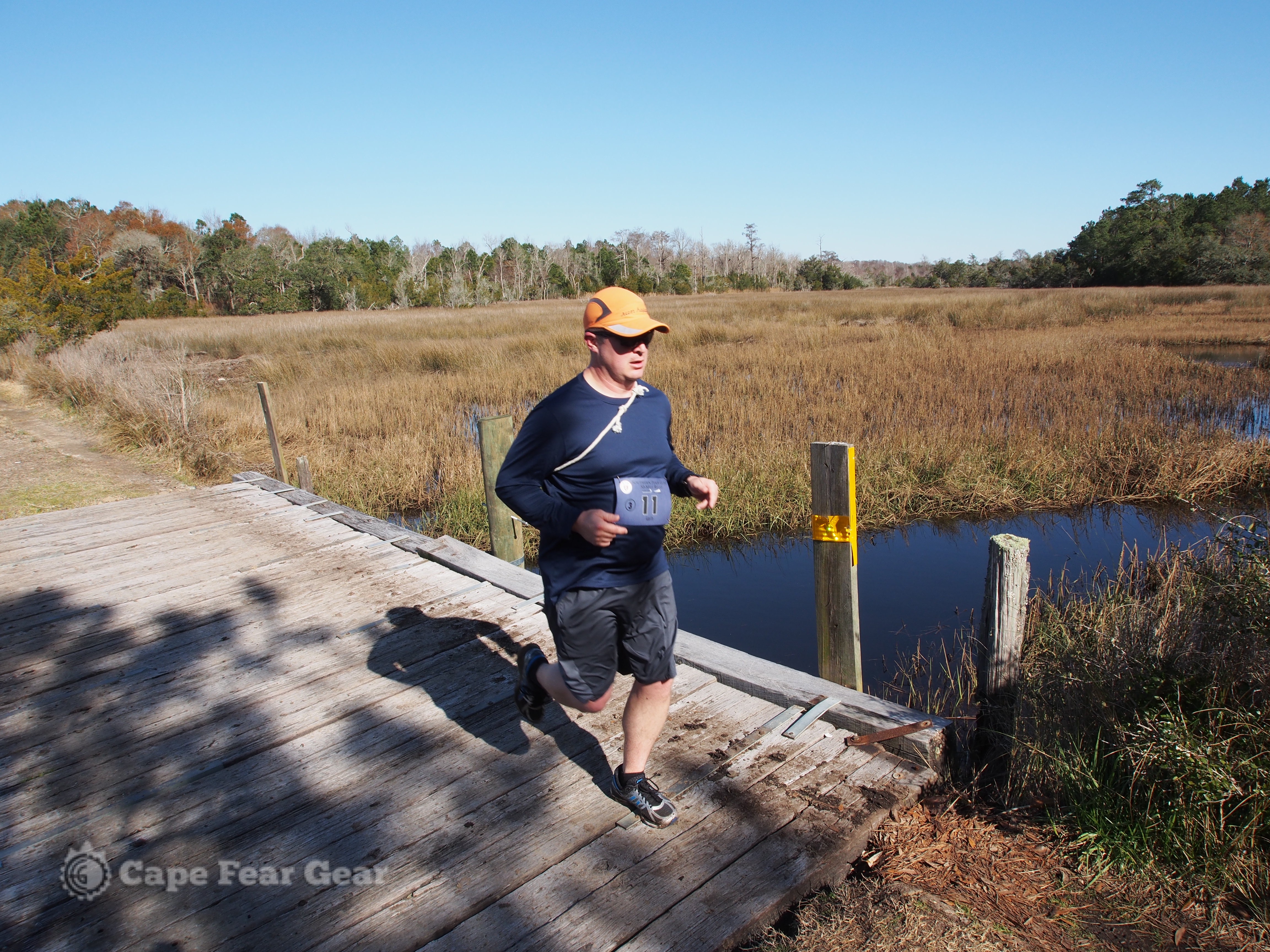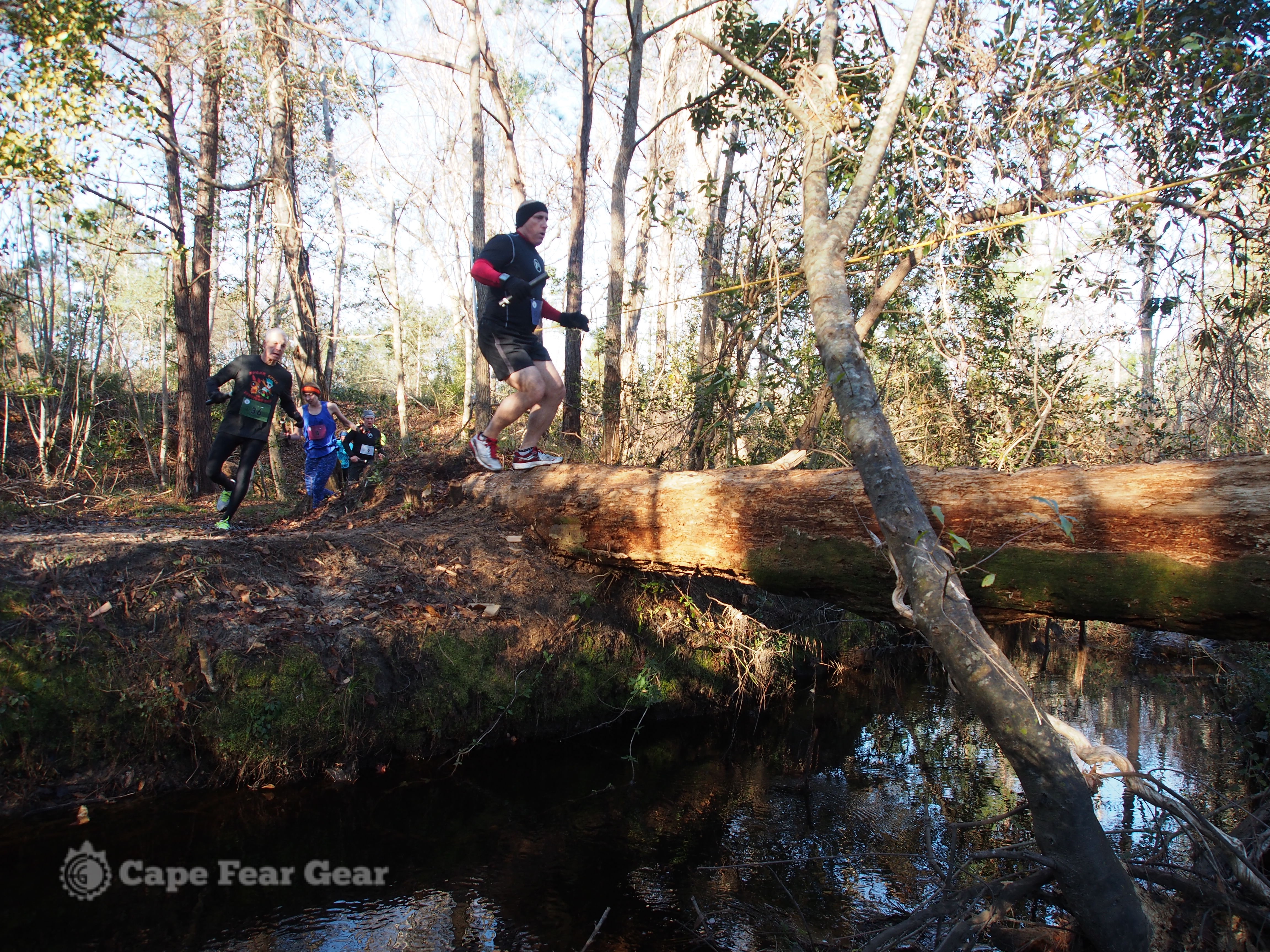 With a beauty unparalleled, this unmanaged coastal wilderness includes a labyrinth of trees and winding paths that take you from the historical soil where President Washington stood to the wind-swept coastal plains. You run in a tunnel of vines and dense forest and open into a sand-laden marshland with amazing views. One with nature, you may encounter osprey flying overhead or even deer on the trails—all part of the Ultra-experience. The blue and orange skies of the coastal Carolinas beckon you to keep going! It is an Ultra and despite the conditions, you cannot give up!
Join us in presenting this unique event to our community and to the Ultra race community.
RACE SWAG
Participants who register by December 1, 2016 will be guaranteed a Without Limits Brand race shirt. The shirts are made of a Tri Blend material and are available in MALE and FEMALE cuts sizes S-XXL.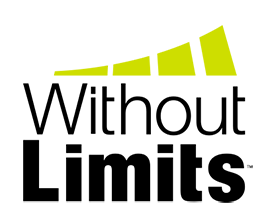 1:00pm to 6:00pm – Packet Pickup
1:00pm to 6:00pm – Camping Check In
5:00pm – Pre-race meeting
6:00am Gates open – No exiting the property until 12:00pm
7:10am Pre-Race Meeting
7:25 National Anthem
7:30am 50K Start
8:00am 50 mile relay 1st leg runners start
12:00pm No RE-ENTRY into the property
*All runners need to be out of the Exchange Zone between 4-5 p.m.*

5:00pm ALL runners need to be starting their last lap to finish (That gives 50K 9.5 hours and 50 mile relay 9 hours)
5:15pm Course Sweep
10:00pm anyone camping – all music and noise off
9:00am clear site – please plan to be gone by 9:00am
PLEASE CLEAN UP YOUR TRASH
Thank You!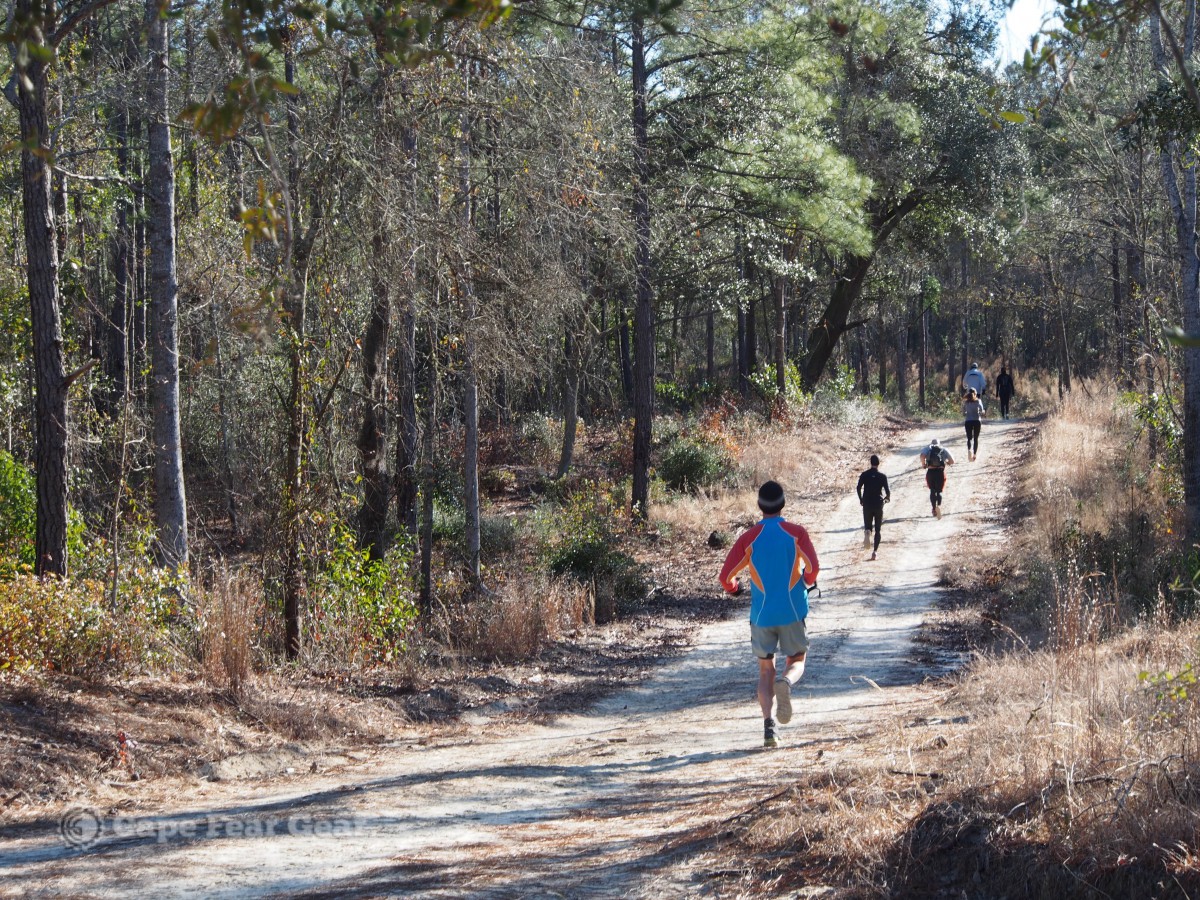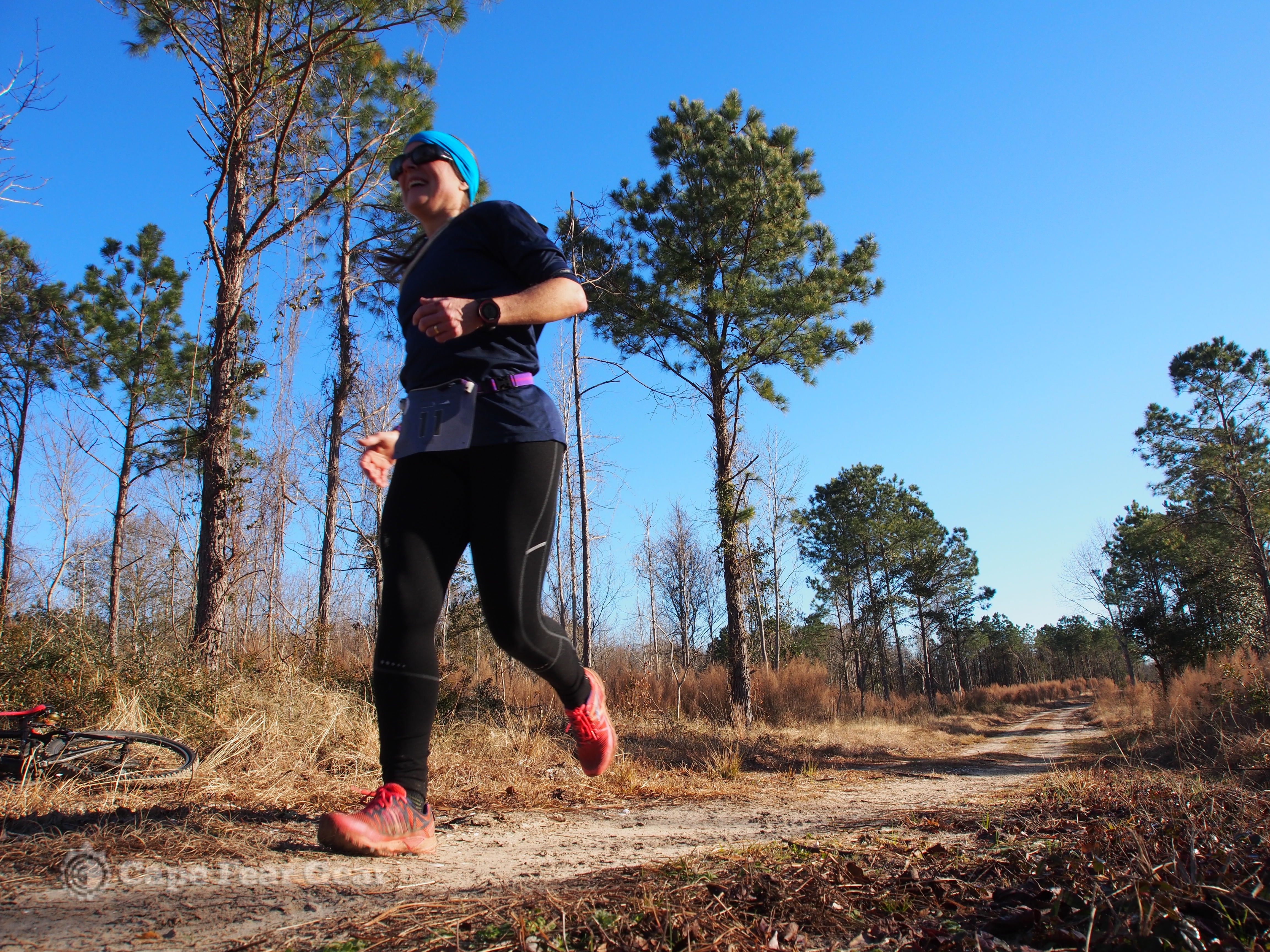 PACKET PICKUP
Location: The race site. Signs will be out. It does not have a physical address but, it is 3 miles North of Scotts Hill Baptist Church, 185 Scotts Hill Loop Road, Wilmington, NC 28411. Map location of 11471 U.S. 17, Wilmington, NC 28411.
Friday, January 20th from 1:00pm to 6:00pm. (If you need to make arrangements to come later, please let us know.)
-You must pick up your packet Friday
-There will be no packet pickup Saturday morning
-We cannot have 2 way traffic coming into the entrance. Note: these are dirt 2 track roads.
-You can run the course Friday anytime after 1:00pm
Expectations
Once you arrive Saturday morning, unless there is an emergency, you cannot leave until after 12:00 pm. Once you leave, you cannot return to the grounds.
-We cannot have people coming and going;the entrance to the property is a 1 lane, 2-track road off US17. We will have security regulating this. Plan to arrive with all of your food, beverages, and camping needs if you are camping.
We will have a bonfire going the entire time in the middle of the camping area.
Be sure to dress and plan for all weather conditions. It is the middle of winter and freezing temps are very possible.
Parking in the main field is limited to 200 cars.
We strongly recommend 4 wheel drive vehicles – please plan accordingly
We will have water, snacks, gatorade and some food for sale on a food truck. But plan to bring and eat your own food.
Pet's must be leashed and people friendly.  No roaming pets.
Bring trash bags to clean up after yourself. Take out what you bring into the property. Thanks for your cooperation.
There will be portable restrooms, handwashing stations and trash bins. PLEASE UTILIZE THESE FACILITIES TO AVOID BREAKING EVENT RULES!
Camping
All participants are welcome to camp at the race site. There will be a $10 per person fee to camp to cover costs such as fire wood, rest room facilities, toiletries and grounds supervisor.  The $10 includes camping both Friday and Saturday night regardless if you are doing 1 or both. Friday night set up is also permitted on the property. Anyone who shows up Friday must arrive by dusk to set up.
Saturday, the gates will open at 6:00am for participant set up. Camping Saturday night is also permitted.
All participants must exit the grounds by Sunday morning at 9:00am. All trash and items brought must be collected and taken. Thank you for your cooperation.
Note: RVs are welcome but there is a $100 fee to bring in an RV and limited space. First come first serve. You can purchase an RV pass during checkout.
First come first served for a camping spot. We will have designated areas to set up camp. You can set up Friday night or Saturday morning
You can only bring campers and RVs if you have purchased a pass through registration and have reached out to us prior. Otherwise, campers and RVs are prohibited
Things you can do:

Bring generators
Drink Beer – cans only (no bottles and no kegs)
Grill food
Pet's must be leashed and people friendly.  No roaming pets.

Prohibited at the Southern Tour Ultra Weekend

Bottled Beer or Kegs
Campers and RVs unless purchased
No fires on the ground – you can bring a fire pit
No fireworks
No Littering
You must be family or team supporter to camp – no visitors
Quiet time starts at 10:00pm – generators off and music off
Please be respectful of space
REGISTRATION & SUMMARY
Welcome to the 2016 Southern Tour Ultra Weekend! We hope you are as excited as we are! Please read all of the information below thoroughly. We have rules and regulations for the weekend that you must follow.
First off: We are thankful to be able to use this property. This piece of land is one of a kind and we MUST take care of it to continue this race year after year. We have a zero tolerance policy on anyone breaking our site rules, and you will be asked to leave if there are any issues.
Be aware – the course has its challenges. This is a not like a road race. There are obstacles, difficult footing, and challenging areas. This is an ULTRA RACE! Be aware and mindful of where you are stepping and looking at all times. The course terrain and race site is VERY Natural. Expect all conditions and plan to spend a day in the deep woods.

ADDITIONAL INFO TO REMEMBER:
> CARPOOL
> BRING NECESSARY GEAR, FOOD, WARM CLOTHES, PLAN FOR THE WEATHER
> 4 WHEEL DRIVE VEHICLES RECOMMENDED
> FOLLOW THE IN BEFORE NOON NO RE-ENTRY RULE
> RELAY TEAMS MUST KNOW THEIR ORDER AND SUBMIT PRIOR TO SATURDAY
> TAKE HOME WHAT YOU BROUGHT
> GET TO THE SITE EARLY SATURDAY
> NO IN AND OUT TRAFFIC ON SATURDAY – YOU WILL ONLY BE ABLE TO ENTER FROM 6 AM TO 12 PM & EXIT AFTER 12 PM
Race Located on Private Land
(3 miles North of Scotts Hill Baptist Church, 185 Scotts Hill Loop Road, Wilmington, NC 28411. Map location of 11471 U.S. 17, Wilmington, NC 28411.)
Get Your Latest Updates From Go Time