AGE GROUP LISTINGS
PHOTOS HERE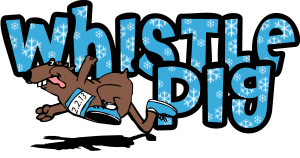 RUN THE WHISTLE PIG!
Giveaways, Breakfast & Costume Contest
Join us GROUNDHOG DAY 2013
& Dress in Your Best Groundhog Day Costume
Um, so what  – besides being southeastern North Carolina's most unusual race name – is a 'Whistle-Pig?   http://en.wikipedia.org/wiki/Whistle_Pig
Presented by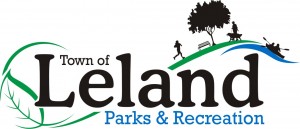 DIRECTIONS TO RACE SITE
Click Here

Date of Race:
Saturday, February 2, 2013
Time of Race:
9:00am
Location of Race
The new Westgate Park in Leland
1260 Westgate Drive
Directions:  Click Here
Type of Race:
5K & 1 Mile
Course Map:
Click Here 

Description of Race:
It's Groundhog Day!  Just one month after New Year's, keep your resolution by training for the Whistle Pig.  The inaugural race is a great opportunity to get your run in, enjoy a warm breakfast, and check-out the new Westgate Nature Park in Leland.  The park is the town's first major park on nearly 150 acres on the south side of Highway 17 behind the Westgate community. Phase I includes a 10′-wide paved and elevated boardwalk trails for hiking and biking, an outdoor classroom overlooking the wetlands environment, two age-appropriate playgrounds, picnic area, multipurpose field, parking, landscaping, utilities and associated amenities. Runners in this unique event will be given first access to some of the newest trails in the region.
Once all phases are completed, there will be nearly 5 miles of trails and numerous overlooks and outdoor classrooms taking advantage of Leland's unique coastal wetlands ecosystems.
Help us bring winter to an end by enjoying the park, the competition, the tradition, and the fun of our areas first Groundhog Day Event!
Costumes encouraged.

Race Fees:
5K
Preregistration by January 18: $25
Starting January 19: $30
1 Mile
Preregistration by January 18: $15
Starting January 19: $20
Race Shirts
Race Shirts are guaranteed to those who register by January 18
Packet Pick-Up:
Friday, February 1
5pm-7pm
Leland Town Hall, Parks and Recreation Office
102 Town Hall Drive
Leland, NC  28451
*Office is located in the brick building across from the playground on Town Hall Drive
Awards:
Top 3 Overall Male & Female
Top 3 In Age Groups
First Place in Coveralls (Yee-Ha!)
Giveaways & Raffles
Check out the awards!