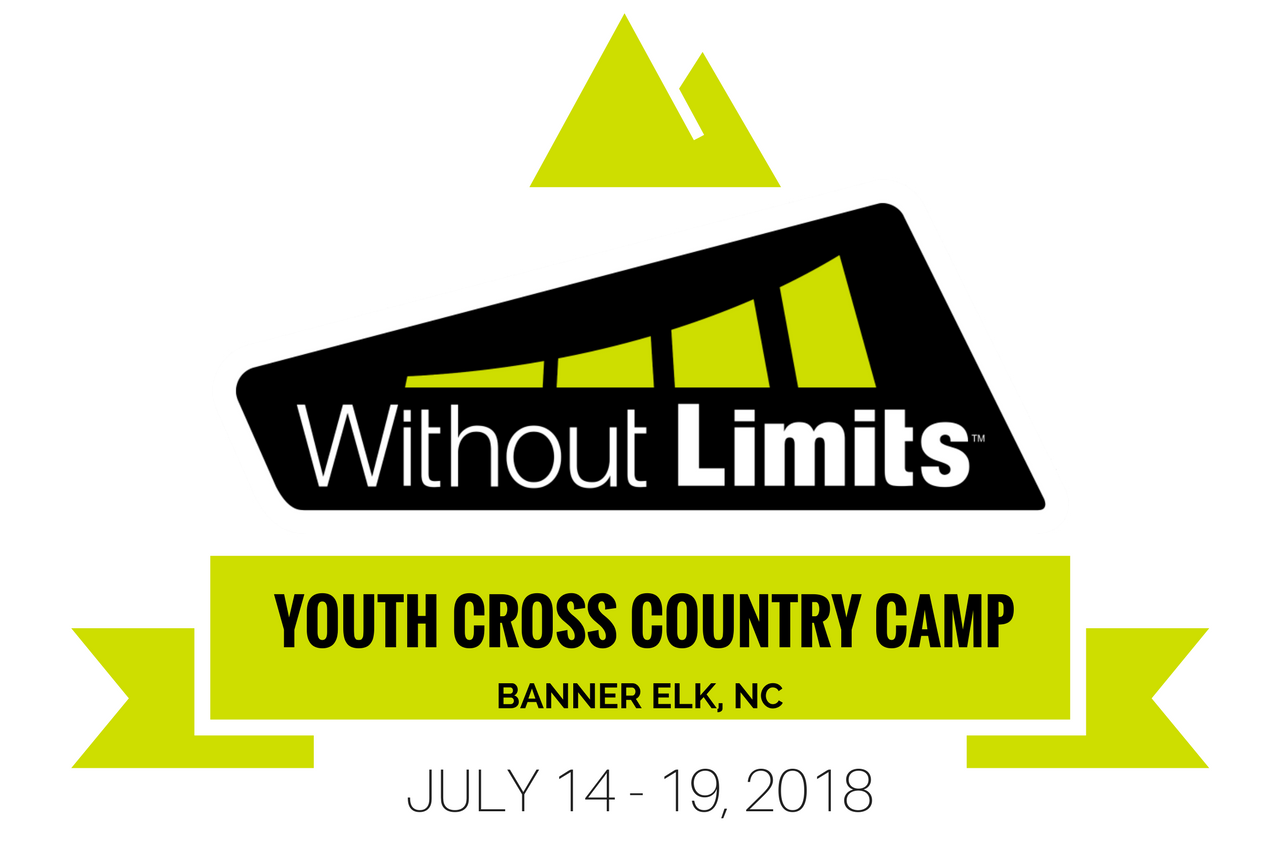 When
July 14 – 19, 2018
Saturday through Thursday
Where
Lees-McRae College
191 Main Street
Banner Elk, NC  28604
What
A perfect six day mountain getaway designed to teach the foundations of endurance training and the mental preparation needed for a lifetime of fun in running. Includes round-trip transportation from RALEIGH, CHARLOTTE and WILMINGTON NC.
About Camp
The Without Limits Youth Cross Country camp is open to anyone wanting to learn how to properly train for a lifetime of solid competitive running.  Our camp is designed to encourage athletes through positive reinforcement, in picturesque settings, with a goal to make life-long runners.
We have two programs that run side by side:
HIGH SCHOOL: Since 2014 our High School Program has had top performers and teams from across the southeast. The camp is oriented for teams and individuals looking to maximize their talents as distance runners, learning from some of the top coaches in our region.
MIDDLE SCHOOL: Our Middle School program has much of the same instruction and goal acquisition, but the training and activities are tailored for our less experienced distance athletes. Eighth graders with distance running experience are frequently moved into, and excel, groupings with older runners.
Who Can Go
The camp is open to any runners entering 5th grade through 12th Grade. Our coaching staff is accustomed to working with kids in this age range through our 
Without Limits Youth Summer Running Program. 
The program focuses on the fundamentals of running and training in an environment that promotes goal acquisition through teamwork and engaged preparation. In other words, we make training fun and encourage athletes to push themselves to become better.
Many of our campers will be competitive high school and middle school students, however one doesn't have to be a varsity superstar. Our coaches will facilitate a variety of workouts for skill levels from kids who are new to running –  to emerging college athletes. We think having the younger runners learn directly from the older runners and coaches reinforces the tenants of our program.
So while you don't have to be fast, it is a running camp, and campers are expected – before they leave to go to camp – to be able to run 5 miles (or one hour) without stopping.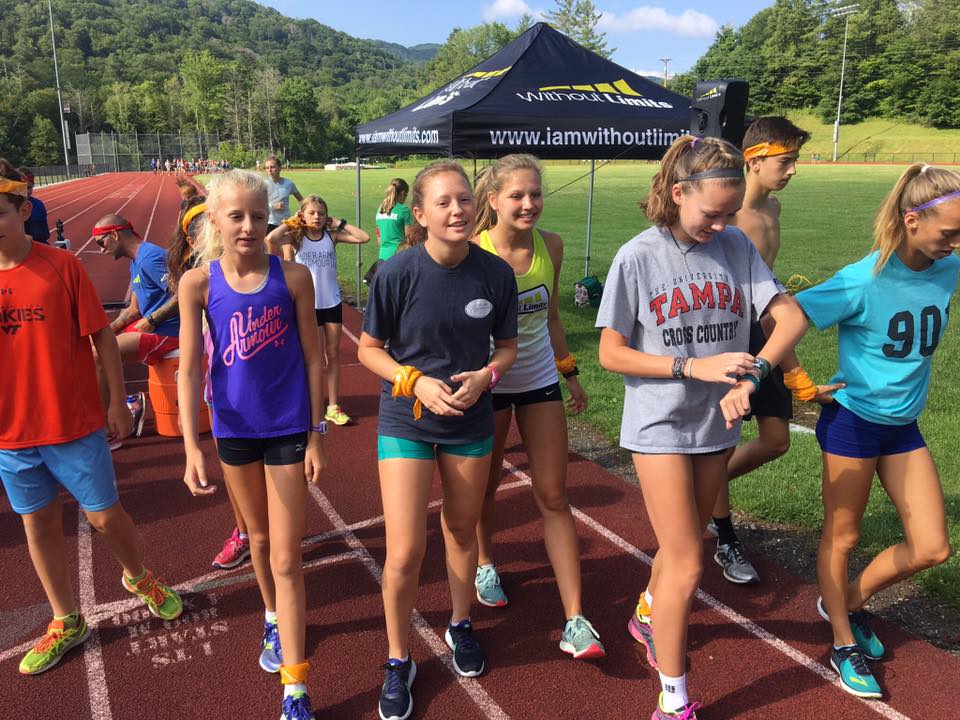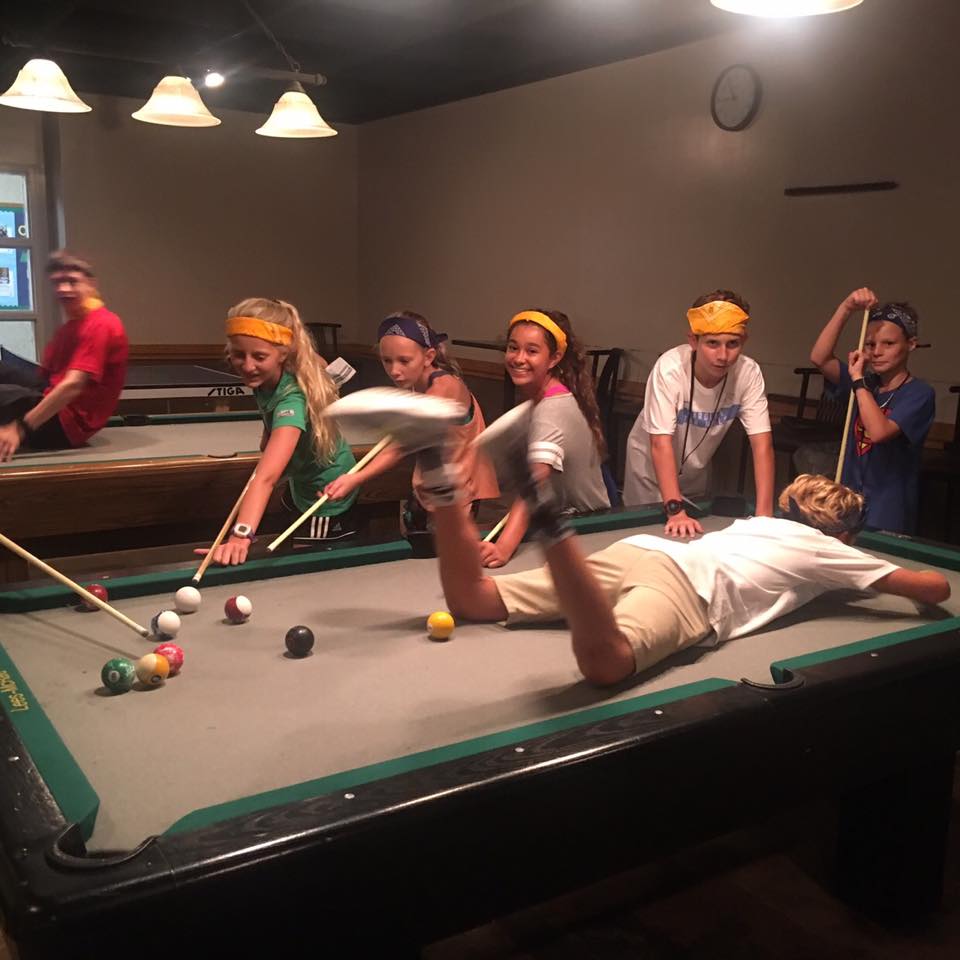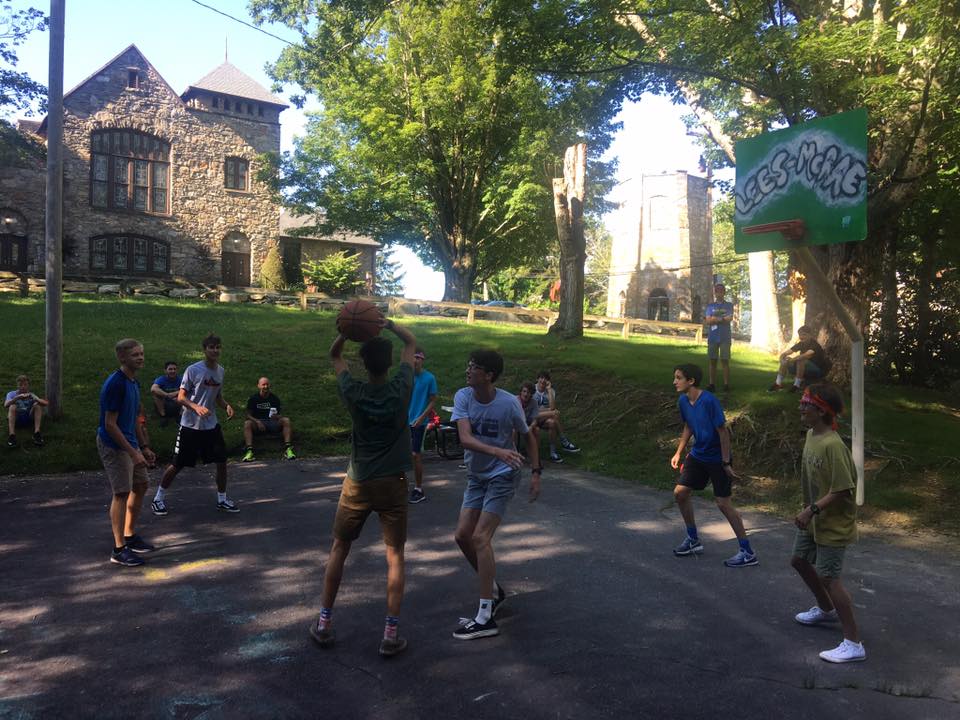 What's Included
•Six days, and five nights lodging.
•Van transportation to and from camp from Wilmington, NC, Durham, NC or Charlotte, NC
•Nourishing meals, snacks and hydration.
•Camp T-Shirt
•Team hydration bottle
•Training layout, coaching and activities.
•Timed end of camp race – posted on Milesplit (NCRunners).
Campers will need to provide their own spending money for any extras. We will make a mid-week stop at the grocery store for items that may have been forgotten or left behind.
What to Bring
Be sure to come prepared!
Yes, we know: short shorts make you faster. But believe it or not you will need warm clothes in July. Daytime high temperatures up here average in the mid 70s with overnight low temperatures in the lower 50s.
Schedule
Know exactly what you will be doing and when.
In the spirit of inclusion the WithoutLimits Youth Cross Country Camp has a certain amount of money set aside for partial and full scholarships for athletes based on need and merit.  These scholarships are provided by the generous contributions from corporations and private individuals. If you are interested in making a kids summer the best experience ever, or if you'd like to nominate an athlete for a scholarship please click here:
Scholarships Provided By: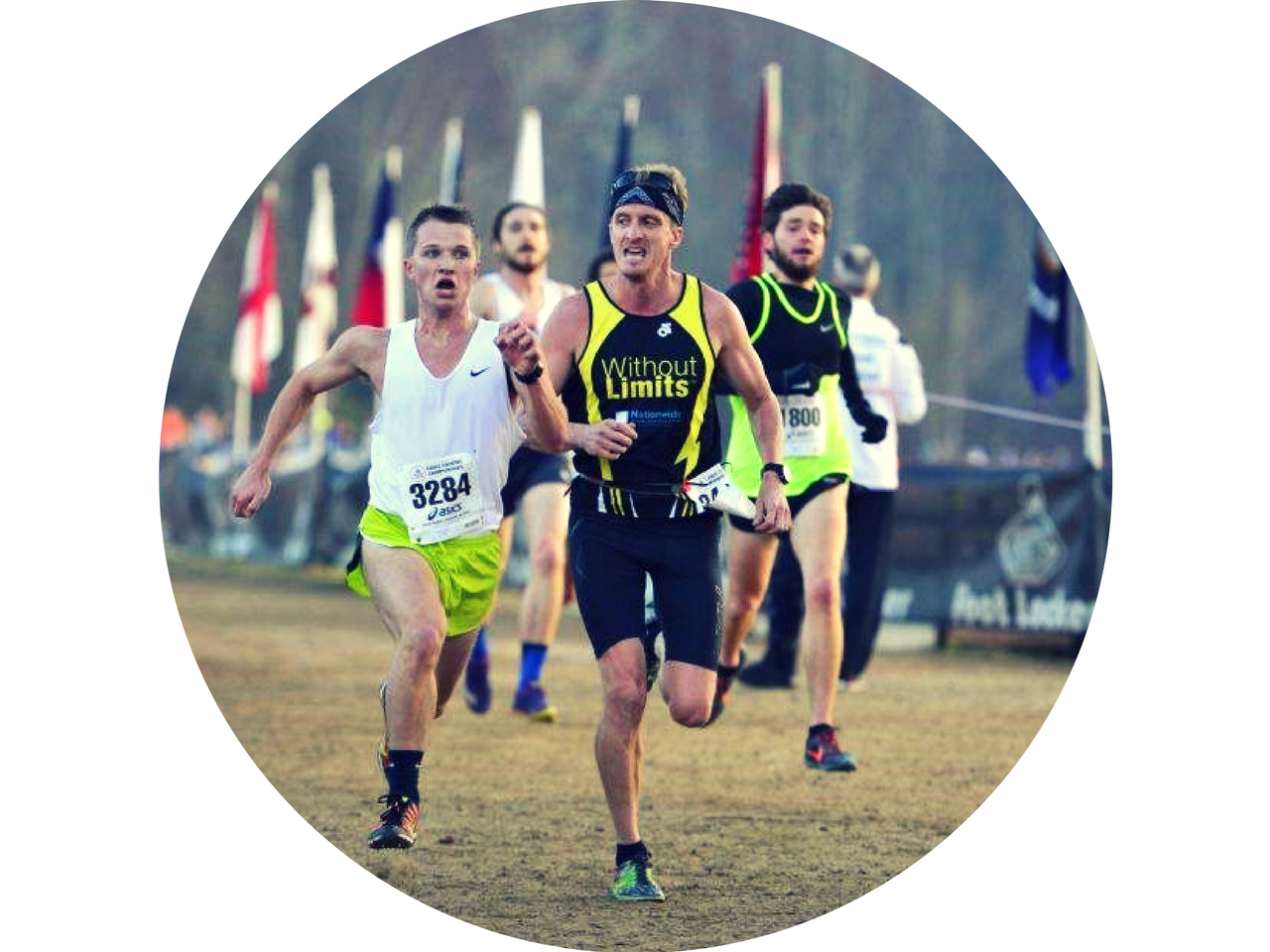 Colin Hackman
Without Limits Youth Running Director
WECT Meteorologist and Cape Fear Academy Head Cross Country Coach. Colin has been in and around youth running in eastern North Carolina since 1993. He serves as the Director of the WithoutLimits Youth Running Program.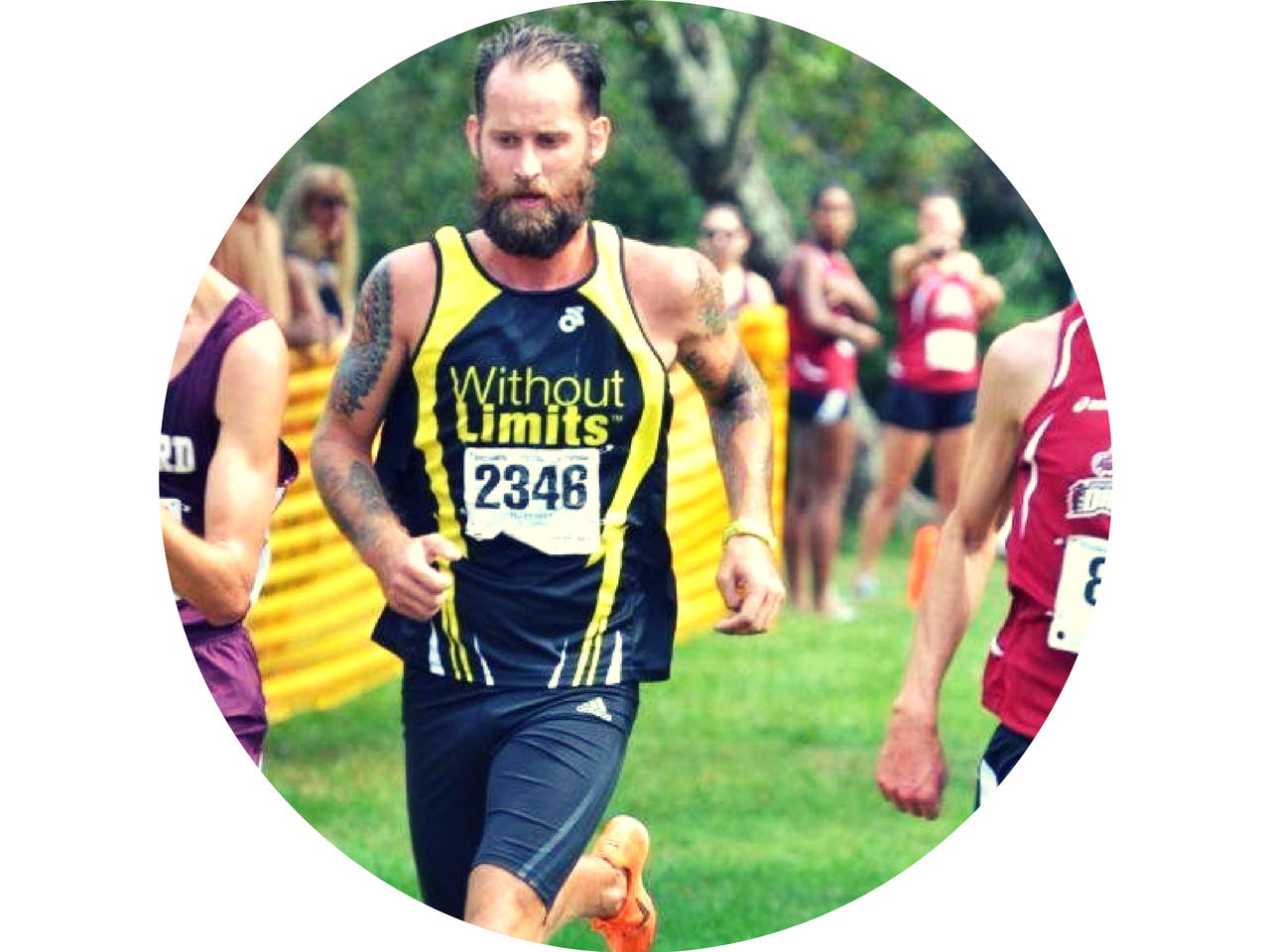 Aaron Kolk
Without Limits Youth Head Coach
Aaron serves as the Coastal Christian High School Head Track and Cross Country coach. He was a NCAA DI runner at UNCW and Liberty University. His high school teams are consistently rated among the top of class in North Carolina. His personal best in the 5K is 14:58.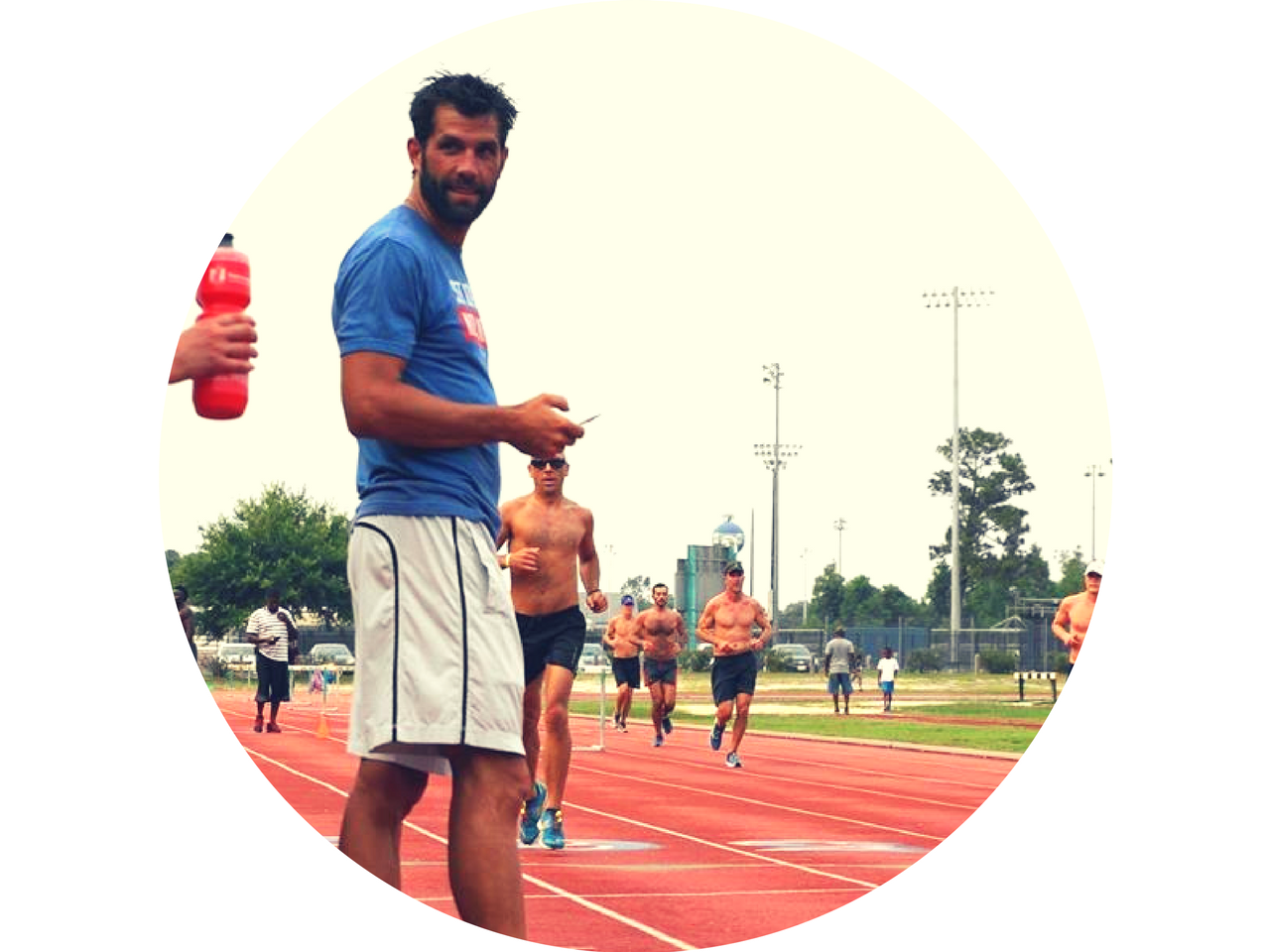 Tom Clifford
Founder, Without Limits Training and Apparel
Always interested in teaching people how to be fit and work hard, Tom started as a personal trainer in a small, local gym.  As a competitive athlete in college and beyond, he knew how important group training was for motivation. Tom ran for Eastern Michigan University with PRs of 14:39 (5k) and 2:29:32 (26.2)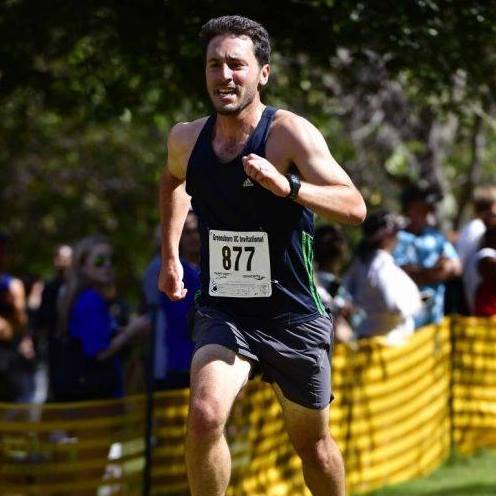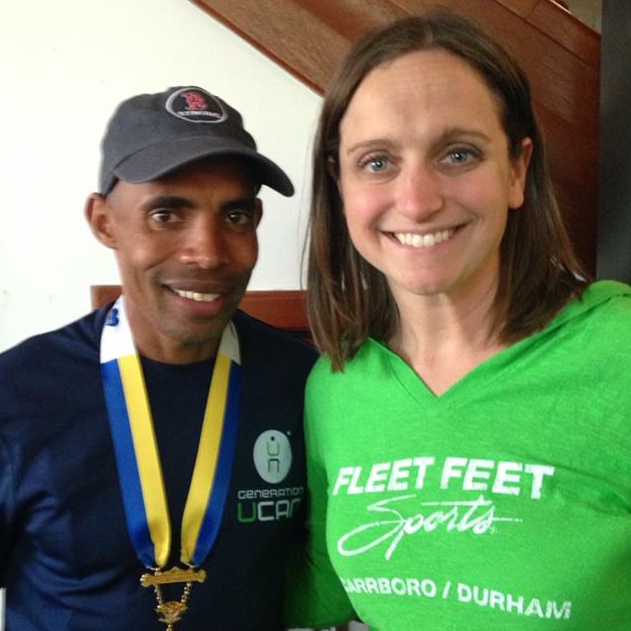 Michelle Fogle
Owner – Fleet Feet Sports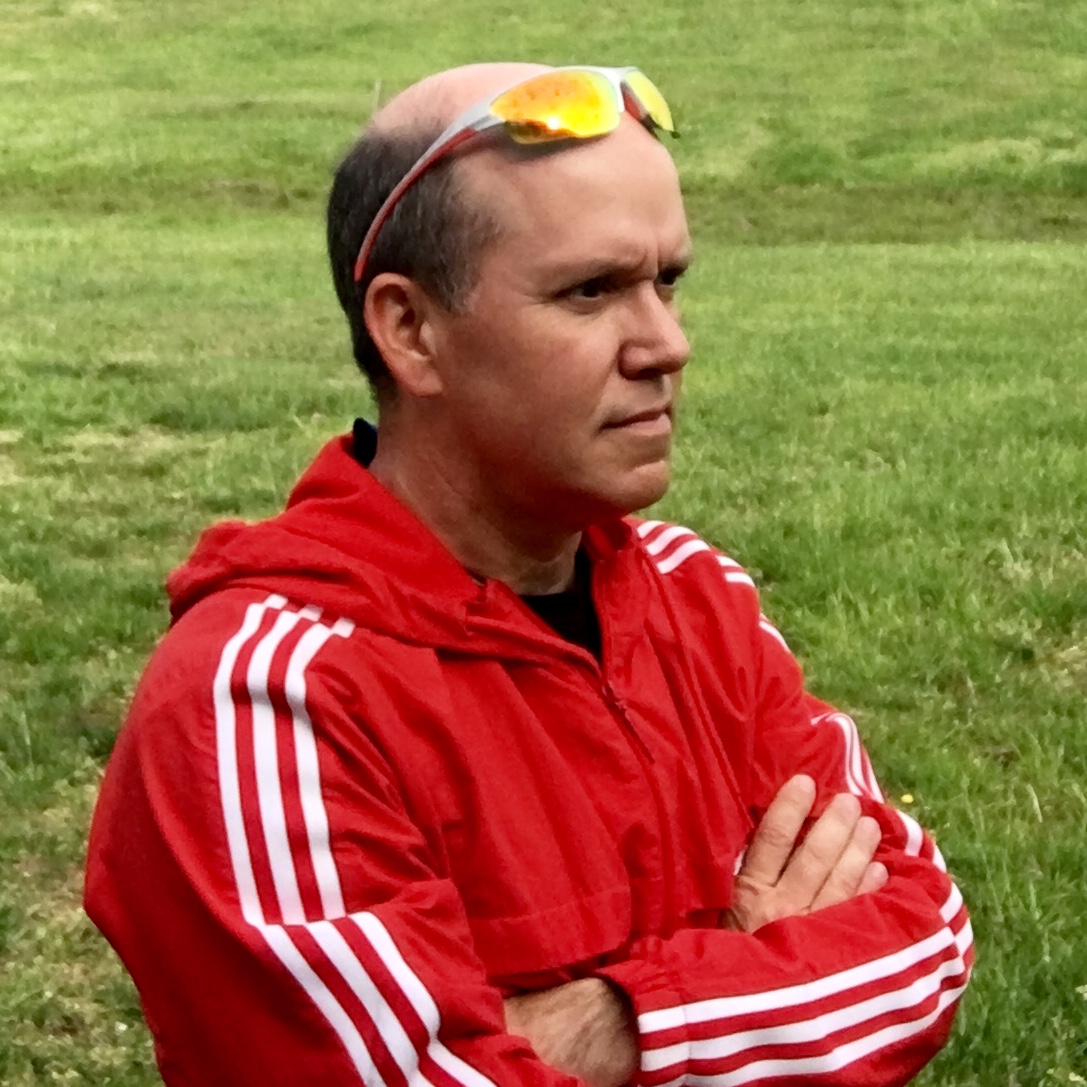 Duncan Murrell
Green Hope High School – Assistant Coach
Circle City Track Club – Founder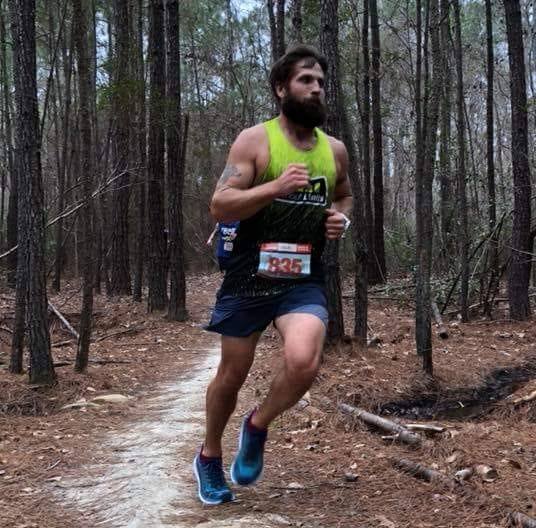 Josh Adams
New Hanover High School – Head Coach – Cross Country, Track and Field
Jay Kranchalk
Cape Fear Academy – Head Coach, Track and Field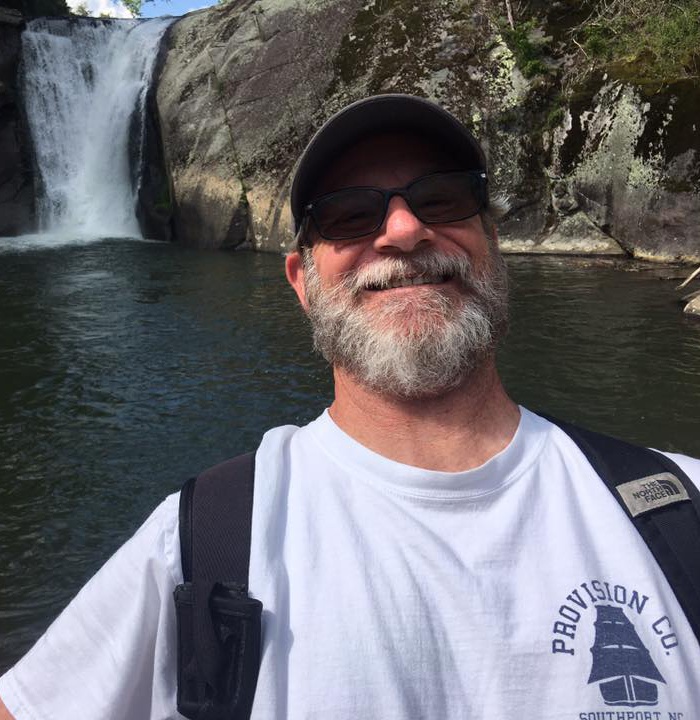 Chris Cornwell
Mountain Man – New Hanover High School Assistant Coach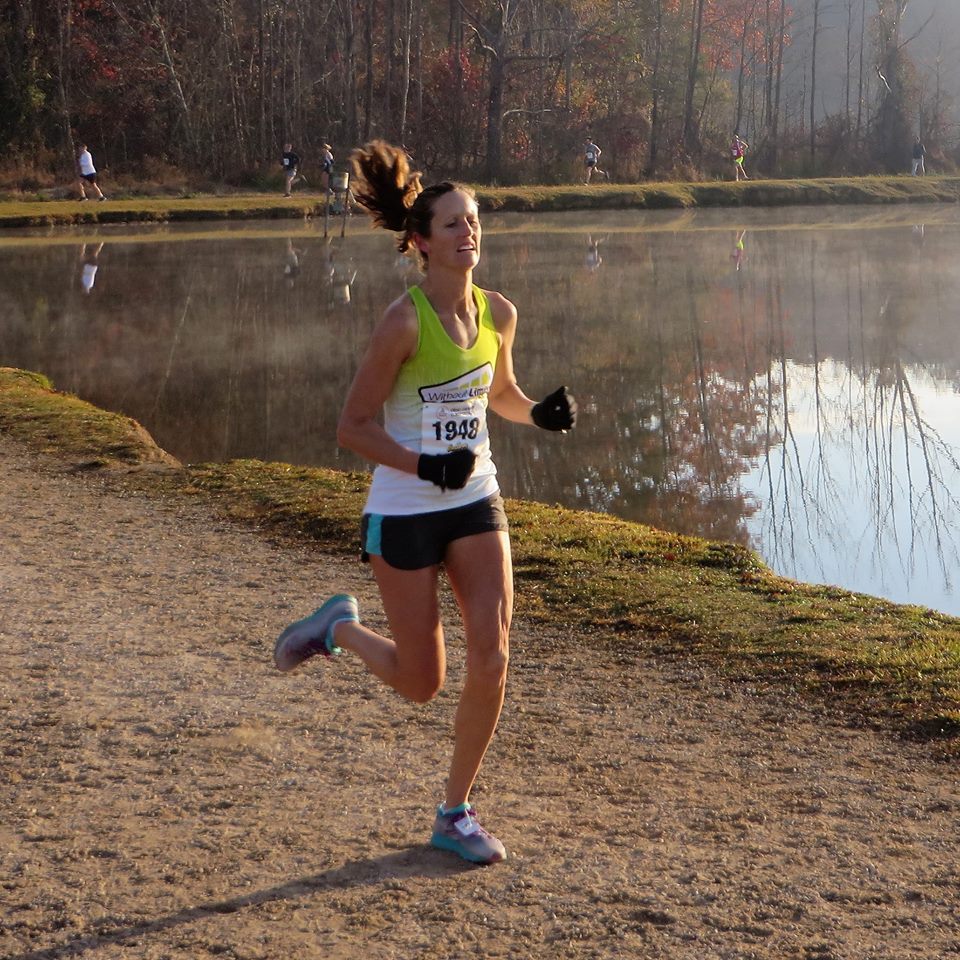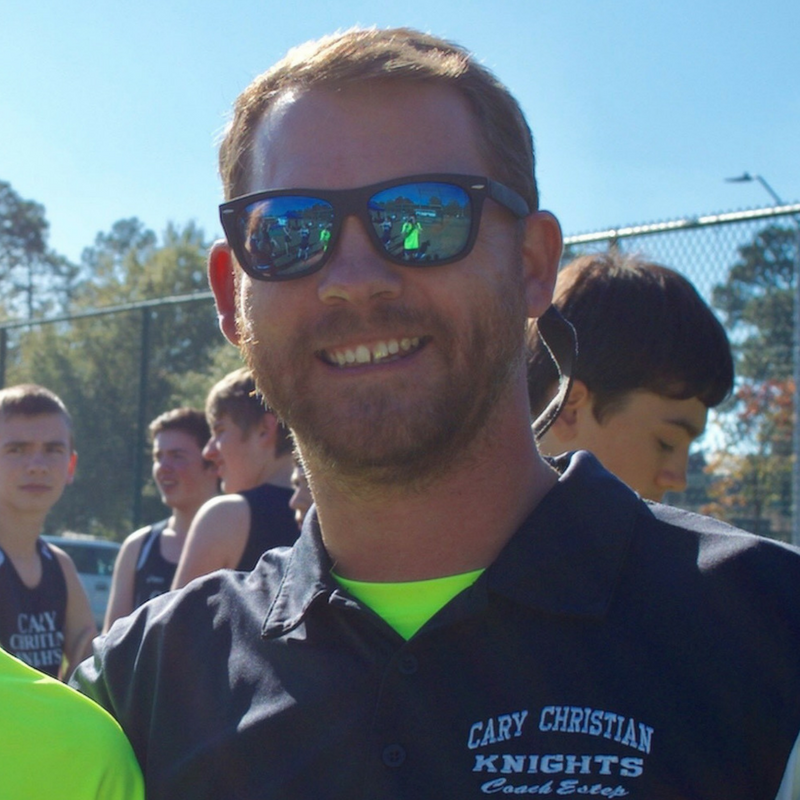 John Estep
Cary Christian High School – Head Coach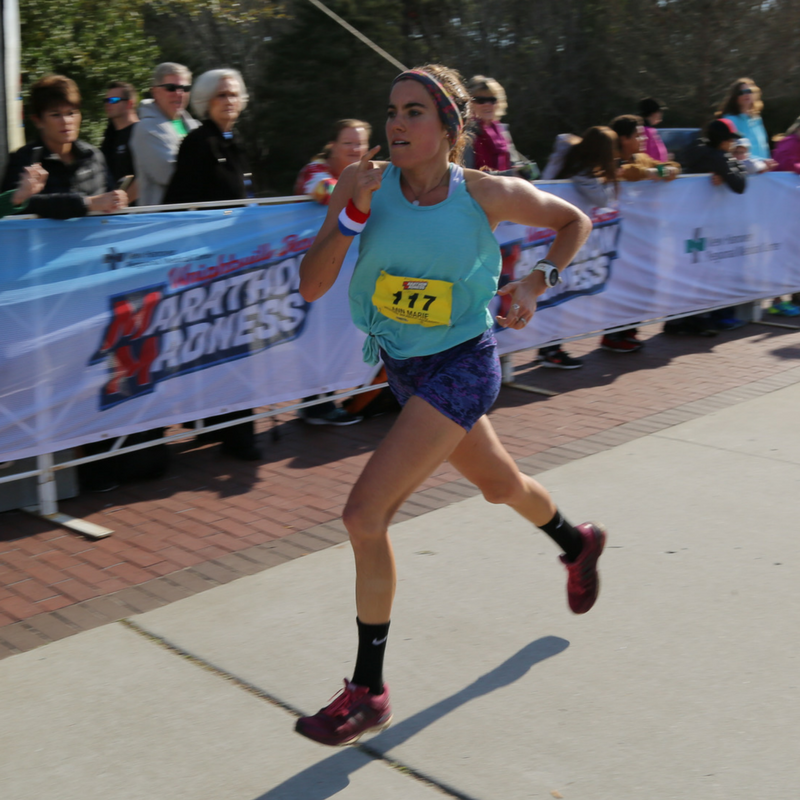 Ann Marie Pierce
Head Coach – Williston Middle School
NCAA Athlete – Western Michigan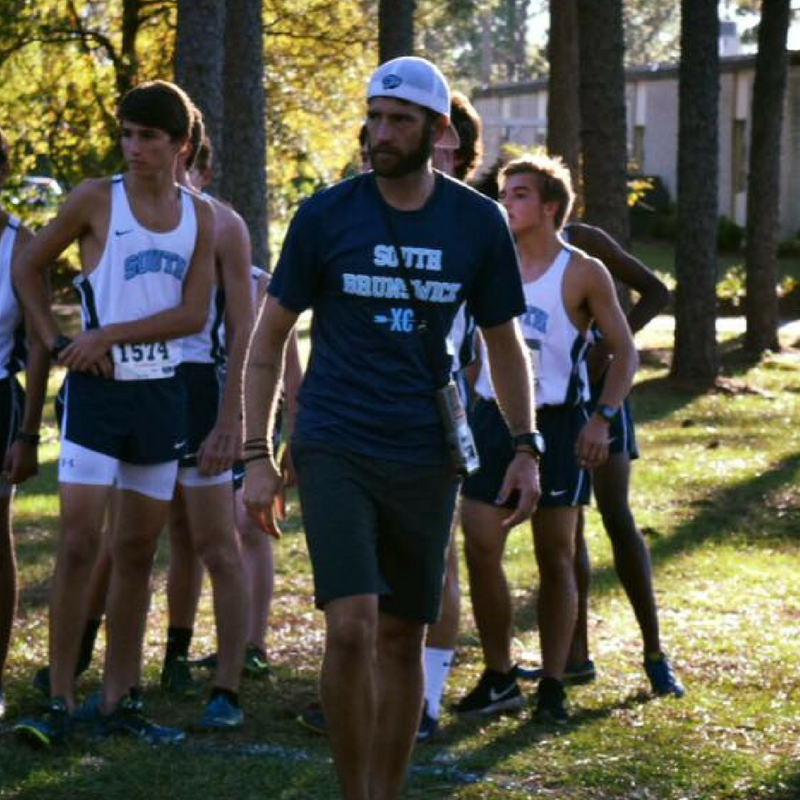 Ben Watkins
Head Coach – South Brunswick High School
NCAA Athlete – Western Carolina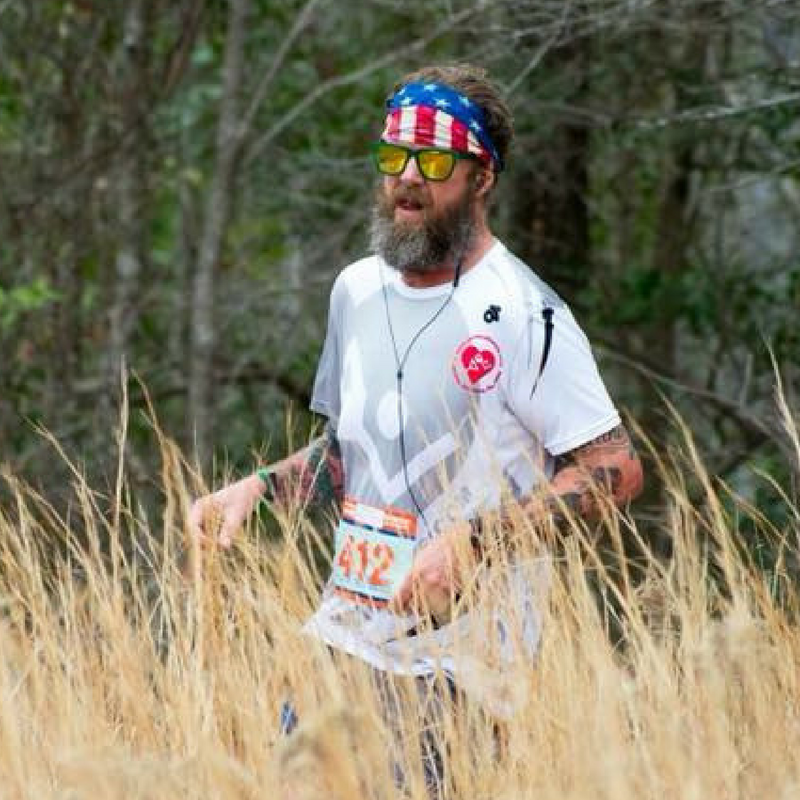 Peyton Chitty
Assistant Cross Country Coach,
Councilor – Ashley High School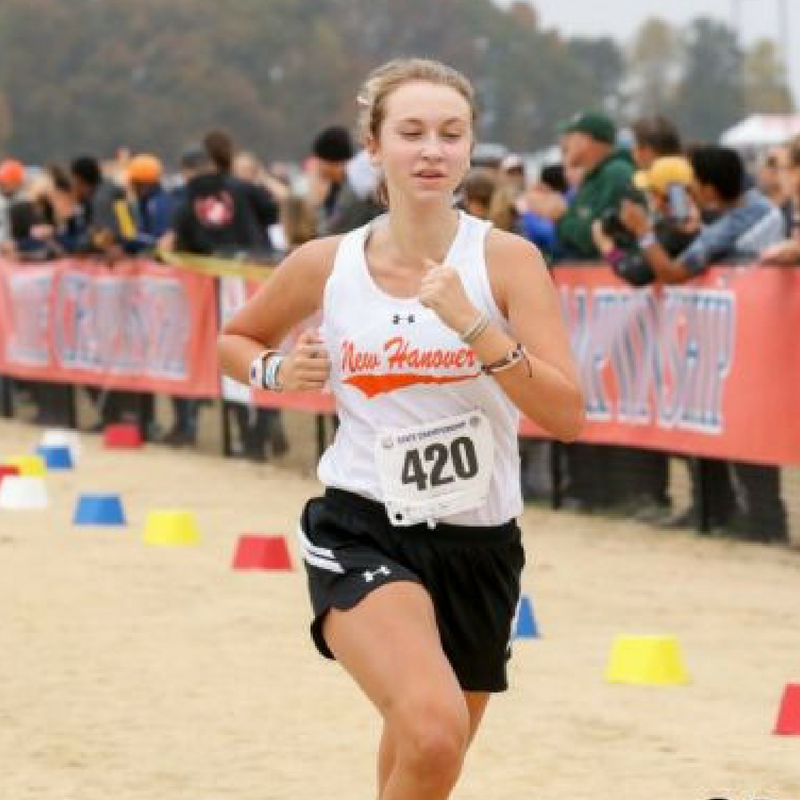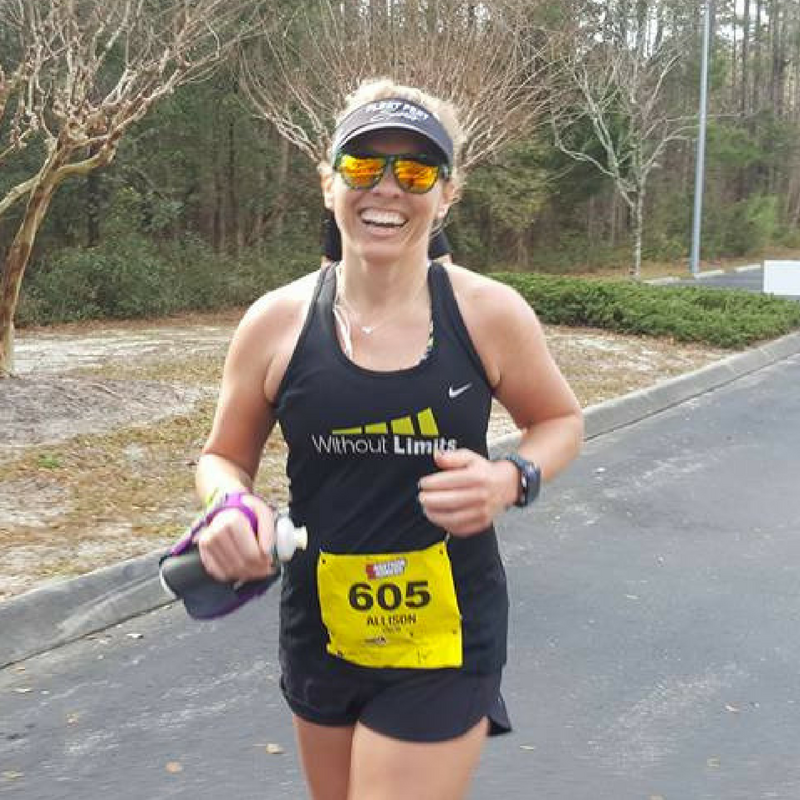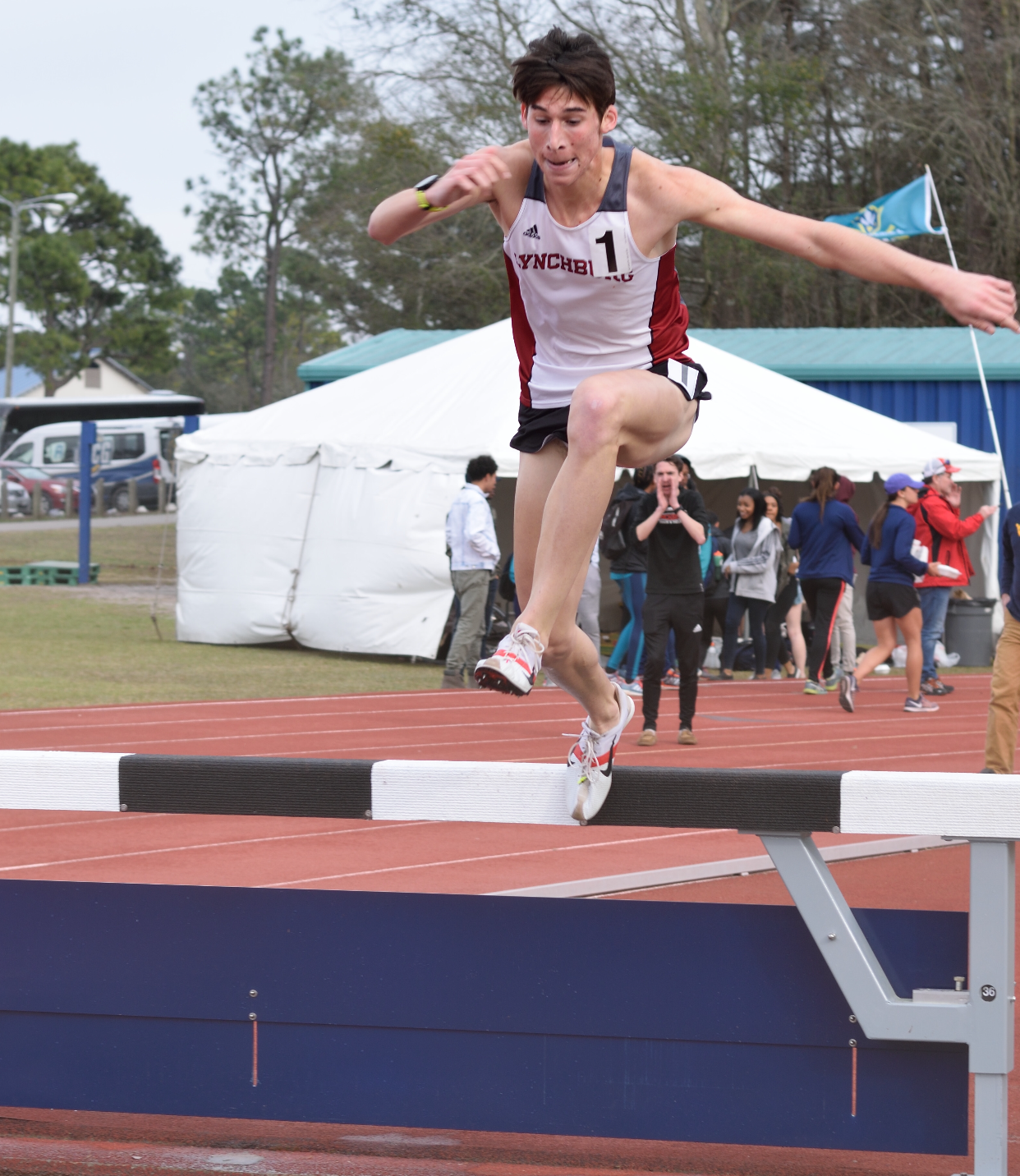 Clint Tuberville
NCAA Athlete – Lynchburg College
Get in shape for Camp with Wilmington area runners (Free)
Starting June 4 we will be meeting daily in the Wilmington, NC area. Three runs a week, Monday-Wednesday-Friday are open to the public and are FREE. Parents, siblings, kids checking it out are all welcome. Tuesday and Thursday night Coach Hackman, Coach Kolk, Coach Clifford, Coach Adams and Coach Fischetti coach, and encourages participation, in a private group called Without Limits. There is a fee for the Tuesday and Thursday workouts (see link).  If you aren't in the Wilmington area this is still a great template for weekly runs to get you in shape for camp.
The schedule for summer from June 1 to July 13 – (when we leave for camp) is as follows:
Monday – 7:45 AM – Long Run – Fleet Feet Wilmington – The Forum
Tuesday – 6:30 PM – Workout – Without Limits – UNCW
Wednesday – 7:45 AM – Easy Run – Omega Sports Wilmington
Thursday – 6:30 PM Workout – Without Limits – UNCW
Friday – 7:45 AM – Hills – Magnolia Cafe– River Lights Marina Village
Step One
REGISTER AND PAY.
This link will set you up with our registration and payment system.
You may pay with credit card, cash or check.
FAQ & GUIDELINES
Waiver: The Registration Agreement & Liability Waiver is linked to the Online Registration. This must be selected and approved during registration.
Weather: This trio is rain or shine. Activities will be postponed, rescheduled or cancelled if a severe weather warning is in effect.
Refunds: There are no refunds. Registration fees cover the costs of camp that are based on the number of campers.