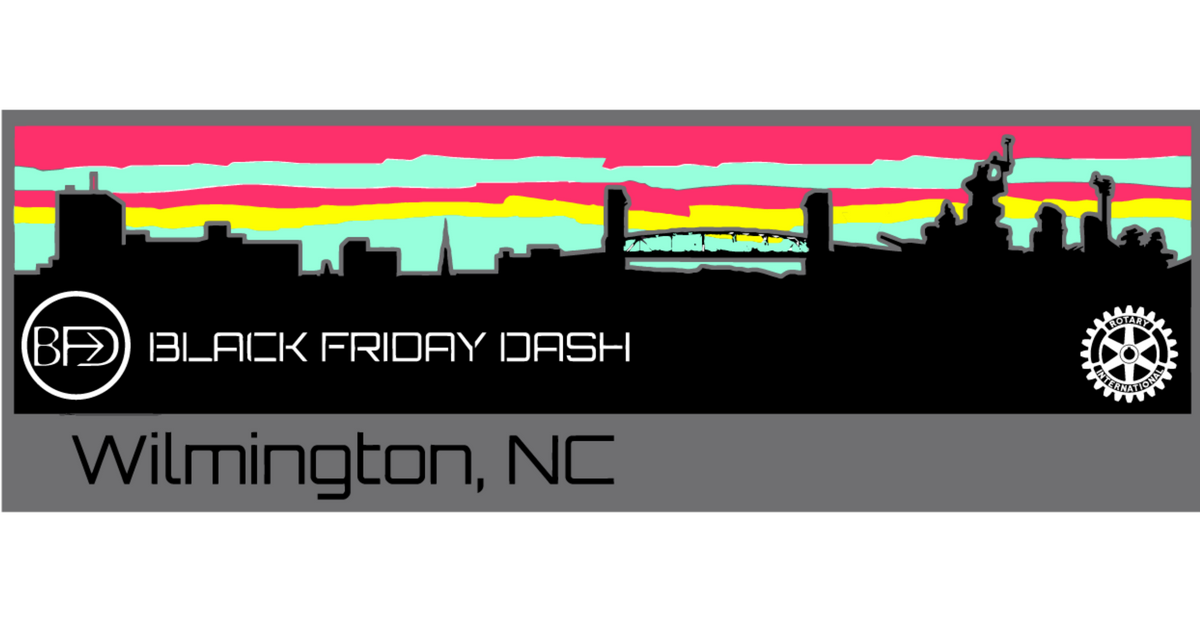 When & Where
Friday, November 23, 2018
Waterline Brewing Co.
721 Surrey Street
Wilmington, NC 28401
Distances
5K Run  –  TIMED
1 Mile Run  –  TIMED
Start Times
11:00 AM  –  1 Mile Race Start
12:00 PM  –  5K Race Start
2017 Black Friday Dash Photos
2017 Black Friday Dash Results

Wouldn't a race on the day after Thanksgiving be a great idea?  We thought so too!  Avoid the shopping crowds, sleep in, and then dash in to join us for the Annual Black Friday Dash! This is a Family Fun event that provides something for all ages! There will be entertainment from various organizations, beer coupons for participants, music and an awards ceremony.
Starting at Waterline Brewery and then winding along the Cape Fear River, through downtown Wilmington, turning at the new Pier 33 and then ending back at Waterline Brewery, this professionally managed and timed 5K is a new local tradition.
About the Cause
The Black Friday Dash is sponsored by the Rotary Club of Wilmington West, a 501(c)4 organization. The main objective of Rotary is service – in the community, in the workplace, and throughout the world. Rotarians develop community service projects that address many of today's most critical issues, such as children at risk, poverty and hunger, the environment, illiteracy, and violence. 
The mission of the Rotary Club of Wilmington West is "Service About Self". 
This race supports the local Rotary International Club and the many non-profits and causes to whom they provide donations and manpower throughout the year.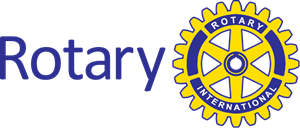 5K Awards
• Top 3 Overall, Male & Female
• Top 3 in Age Groups, Male & Female:
10 & Under, 11-15, 16-19, 20-29, 30-39, 40-49, 50-59, & 60+
• Fastest Rotarian (Male or Female)
1 Mile Awards
• Top 3 Overall, Male & Female
• Top 3 Masters, Male & Female
• Top 3 in Age Group, Male & Female:
7 & Under, 8-13, & 14-18
• Top 3 1 mile finishers under 5 mins. = CASH PRIZE!
1st Place $250 ~  2nd Place $150 ~ 3rd Place $100
Combined 5K & 1 Mile Award
 • Top Male & Female finishers for best combined time for both races

Race Swag
 Race Shirts will be guaranteed to participants who register by 11:59PM on Sunday, October 28th. The shirts are available in Youth S-M and Adult Unisex XS-XXL sizes. They are a Cotton/Polyester blend, long sleeve t-shirt from Without Limits.
 Be sure to claim your shirt today by registering!

Both races will start at Waterline Brewing Co. on Surrey St and work their way through public streets to the Cape Fear River Walk. The 1 mile measured run will return back to the start, with cash prizes for the top finishers under 5 minutes. The 5K will continue along the River and turn around at Cape Fear Community College for the return trip along the river.  Both of these races are also stroller & wheelchair friendly!
Friday, November 23, 2018

Waterline Brewing Co.
721 Surrey Street
Wilmington, NC 28401
8:00 AM  –  Registration Opens
11:00 AM  –  1 Mile Run Starts
11:45 AM  –  Registration Closes
12:00 PM  –  5K Run Starts
1:00 PM  –  Awards
Race Day Parking
Parking is available first come first serve and can be found in a large lot next to Waterline Brewing Co. for both Packet Pickup & Race Day.
Get Updates About the Event
Questions or Want to Sponsor?
5K Run
Through October 18  — $30
October 19 through November 22  — $35
Race Day: November 23  — $40
1 Mile Run
Through October 18  — $15
October 19 through November 22  — $20
Race Day: November 23 — $25

10% discount for entering both races
10% discount for children
FAQ & GUIDELINES
Waiver: The Registration Agreement & Liability Waiver is linked to the Online Registration. This must be selected and approved during registration.
Packet Pick-Up: Family or Friends may pick-up your Race Packet at Packet Pick-Up.
On-Site Registration: Registration is available starting one hour prior to race start. It closes 20 minutes prior to start.
Timing: Jaguar Bib Chip Timing will be used to time this race
Weather: This race is rain or shine. It will be postponed, rescheduled or cancelled if a severe weather warning is in effect.
Refunds:
There are no refunds, registration will be accepted as a donation.
Entries are not transferable to other races Timed by Go Time as each race is organized by a different group. We must stick to this policy as race items have been purchased based on current registrations and it is not fair to choose who receives a refund and who does not.