* UPDATE Regarding Coronavirus (COVID-19) and the Firecracker 4 Miler *
The Firecracker 4 Miler has been converted to a Virtual Race for 2020.
Virtual Participants will receive all swag items with their registration: shirt, finisher medal, and race bib.
(MUST register by June 3 to get swag items, and to receive in the mail by July 4)
Participants can run their Virtual Race anytime after they register, through July 5.
Instructions for running your Virtual Race and submitting your time/photos can be found HERE.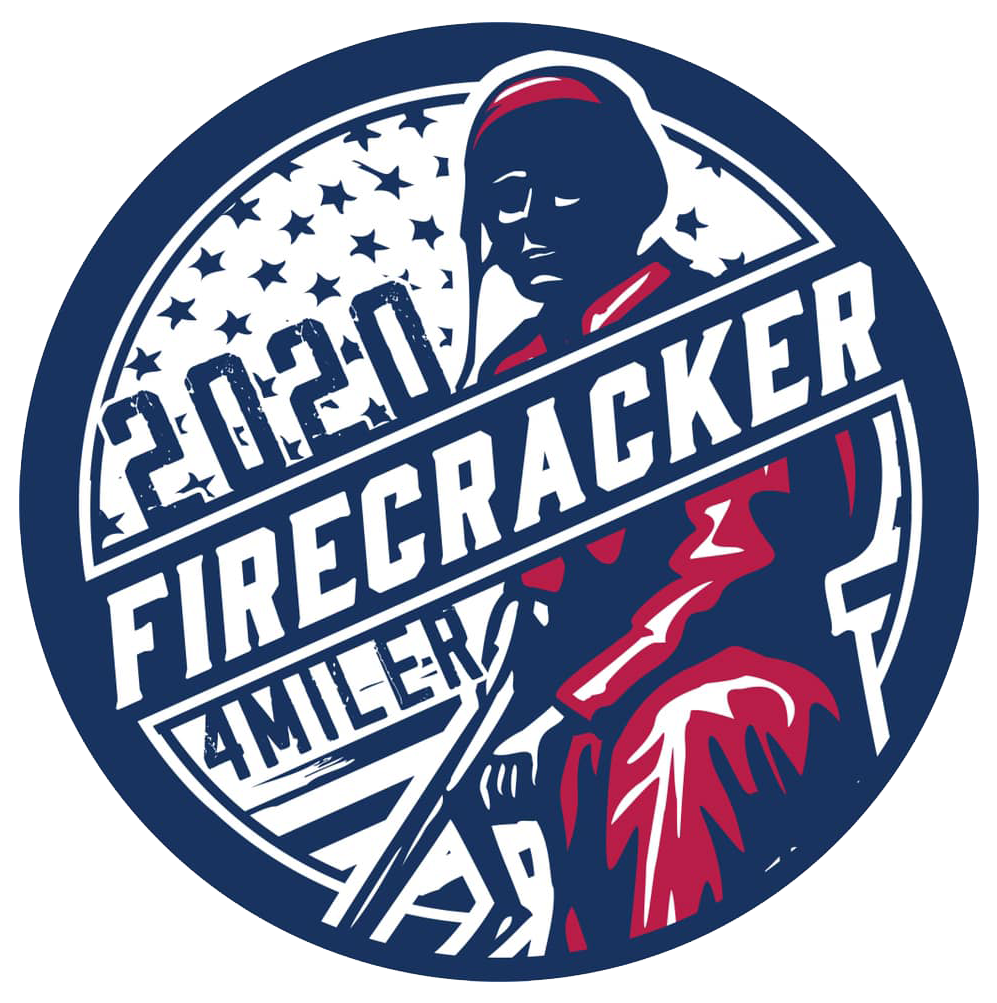 When & Where
ANYWHERE!
Please participate and submit your time/photos by 11:59 PM on 7/5/20 to be included in the Virtual Results!
Distances
4 Mile  –  VIRTUAL
1 Mile  –  VIRTUAL
Start Times
ANYTIME!
Must submit your time by 11:59 PM on 7/5/20 for Virtual Results.
2019 Firecracker 4 Miler Photos
2019 Firecracker 4 Miler Results

The Fayetteville Running Club invites you to join them "Virtually" for their Premiere Event – the 7th Annual Firecracker 4 Miler and 1 Miler Race on Saturday, July 4th… or run right after you register to take advantage of the cooler spring weather – you have from NOW until July 5th to submit your time and photos! Though you can't run in-person in Fayetteville this year, you can still join over 1,200 runners virtually to kickoff Independence Day 2020 in your own neighborhood or favorite running trail. Funds from this race are donated to many deserving local charities, including the Gold Star Teen program which "provides year-round adventure opportunities for the children of fallen military members, first responders, and from our nation's intelligence community who have lost their lives in the line of duty."
About the Cause
Fayetteville Running Club (FRC) is a 501(c)3 organization that has been promoting running as part of a healthy lifestyle since 2008. The largest benefactor of this race is the Gold Star Teen program, but if you follow their Facebook page, you will see that they make $500 contributions to deserving local charities every month. They also have two annual $1,000 scholarships! 
FRC supports runners of all ability levels through our daily meetups, social media pages, FRC Social Events, and monthly educational meet and mingles. The FRC is proud to host over 14 running meetups per week to give our local runners a safe, fun, and welcoming group to run with. As an active philanthropic group within the community, they continuously strive to give back locally through their Fitness for a Cause Program giving $500 a month donations to local charities.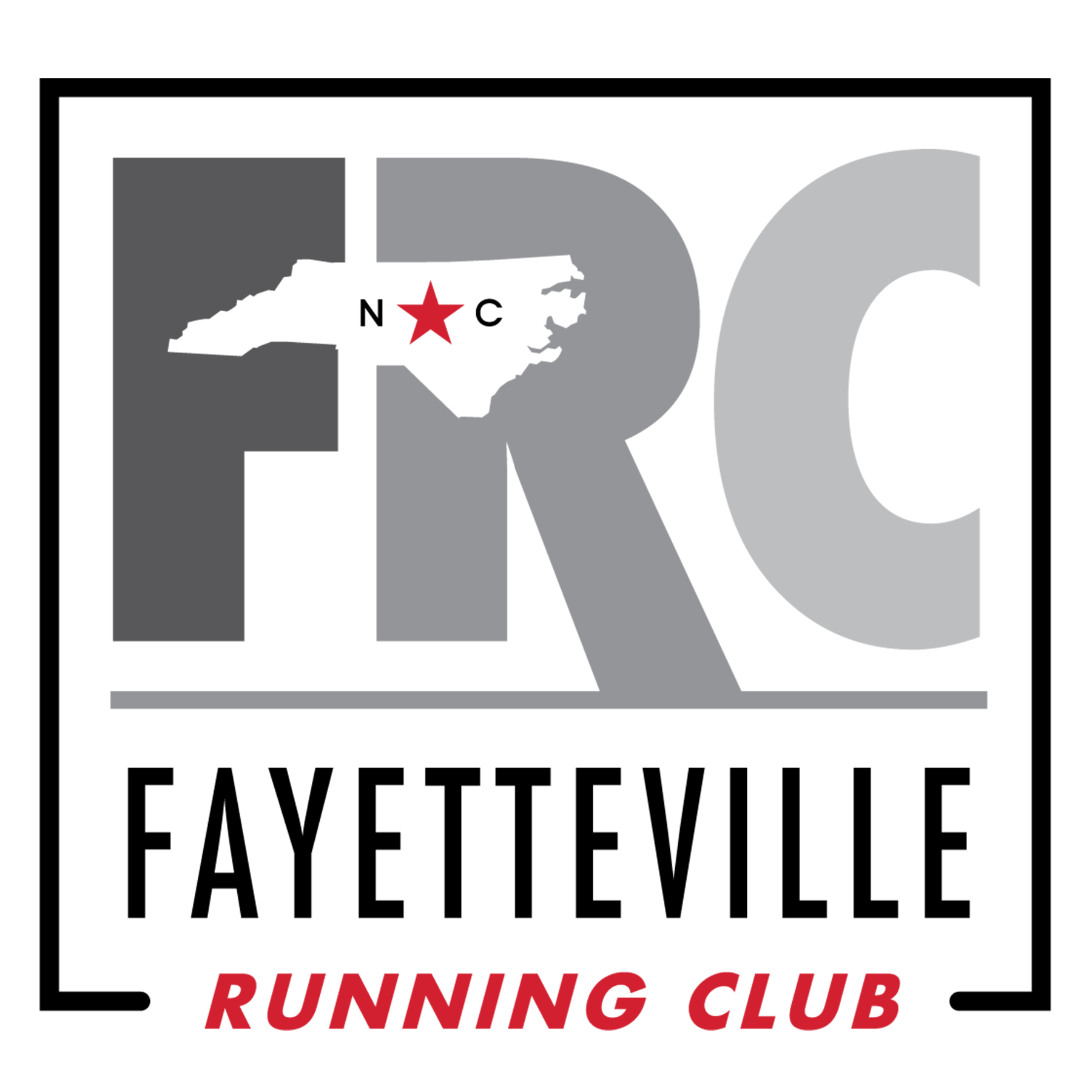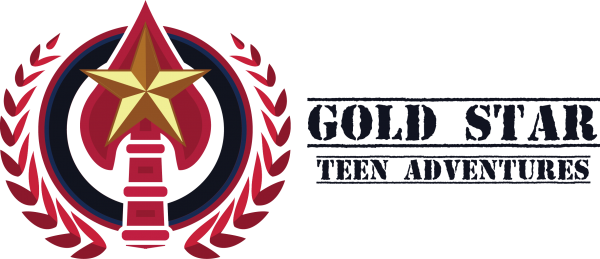 4 Mile Awards
• Top 3 Overall, Male & Female
• Top 3 in Age Groups, Male & Female:
14 & Under, 15-18, 19-24, 25-29, 30-34, 35-39, 40-44,
45-49, 50-54, 55-59, 60-64, 65-69, 70+
DUE TO THE RACE BEING CONVERTED TO A VIRTUAL EVENT, THERE WILL BE NO AWARDS FOR 2020.  HOWEVER, EVERYONE WHO REGISTERS BY JUNE 3 RECEIVES AN AWESOME FINISHER MEDAL!


Race Swag
Shirts and Finisher Medals will be guaranteed to participants who register by 11:59 PM on Wednesday, June 3, 2020. The shirts are available in Youth S-M and Adult Unisex S-XXL cut sizes, and are made of a cotton/polyester blend.
Due to COVID-19, you MUST register by this date to be guaranteed race swag! Items will be received in the mail by July 4th.

Official Course:  The four mile course winds through the beautiful and historic parks and museums of downtown Fayetteville, highlighting many historic sites which tell the story of our All American City. The course starts and finishes on the streets of Fayetteville at the intersection of Walter & Hillsboro Streets which is located between the N.C. State Veterans Park and the Airborne & Special Operations Museum. 
Virtual Run 2020:  You can run or walk your race anywhere!  We remind you to avoid running in groups and be mindful of social distancing.
Packet Pickup
Participants will receive their shirt/medal/bib in the mail by July 4th. You MUST register by June 3rd to receive these swag items.
NOW through July 5, 2020
Run/walk anytime and anywhere! If you would like to be listed in the Virtual Results, you must participate and submit your time by 11:59 PM on Sunday, July 5, 2020
Race Day Parking
This event has been switched to a virtual race.
Want to Sponsor the Event?
Questions About the Event?
Virtual Race
Through July 5  —  $25

PLEASE NOTE: Participants MUST register by June 3 to receive all race swag (shirt/medal/bib) and to receive the items in the mail by July 4. Participants can run anytime after they register through July 5 to be included in the Virtual Results. 
FAQ & GUIDELINES
Waiver: The Registration Agreement & Liability Waiver is linked to the Online Registration. This must be selected and approved during registration.
Packet Pick-Up: Family or Friends may pick-up your Race Packet at Packet Pick-Up.
On-Site Registration: Registration is available starting one hour prior to race start. It closes 20 minutes prior to start.
Timing: Jaguar Bib Chip Timing will be used to time this race
Weather: This race is rain or shine. It will be postponed, rescheduled or cancelled if a severe weather warning is in effect.
Refunds:
There are no refunds, registration will be accepted as a donation.
Entries are not transferable to other races Timed by Go Time as each race is organized by a different group. We must stick to this policy as race items have been purchased based on current registrations and it is not fair to choose who receives a refund and who does not.