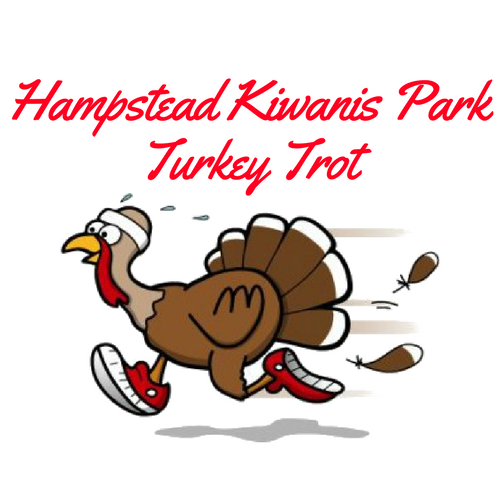 When & Where
Saturday, November 17, 2018
Hampstead Kiwanis Park
586 Sloop Point Loop Rd.
Hampstead, NC 28443
Distances
8K  –  TIMED
2 Mile  –  TIMED
1/2 Mile Kids  –  UNTIMED
Start Times
9:00 AM  –  8K Start
9:00 AM  –  2 Mile Start
10:00 AM  –  1/2 Mile Kids Start
2017 Hampstead Kiwanis Park Turkey Trot Results

Please join us in the 8K Road Race, winding through beautiful tree-lined neighborhoods along the Intracoastal Waterway. Or you can choose a timed, family friendly 2 mile Fun-Run. For the younger beginner athlete, take part in the 1/2 Mile Kids Sprint (all kids receive a medal)! Come join the fun, great entertainment, crafts for the kids, and an exciting competitive course for our serious athletes!
About the Cause
The Hampstead Kiwanis are 100% dedicated to our community. All proceeds from the race directly go to improve the Hampstead Kiwanis Park fitness stations, walking path, ball fields and children's playground.
Hampstead Kiwanis Park is an 82 acre parcel of property that was donated to the Kiwanis Club of Hampstead by the Tommie Little and Bill Clark Families. The Park offers a healthy, quality environment for the entire community and has established relationships with existing local organized youth sports programs.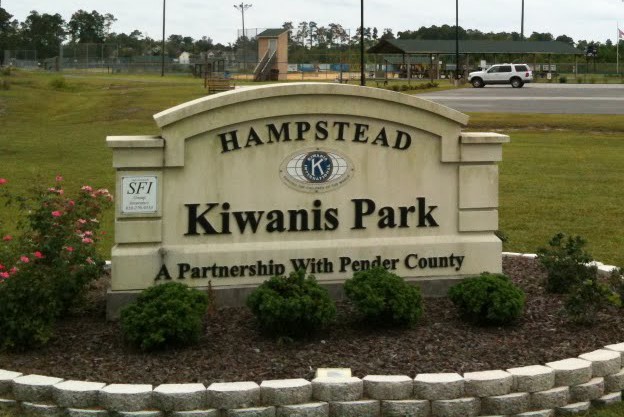 8K Awards
• Top 3 Overall, Male & Female
• Top 3 Overall Masters, Male & Female
• Top 3 in Age Groups, Male & Female:
10 & Under, 11-14, 15-19, 20-24, 25-29, 30-34, 35-39,
40-44, 45-49, 50-54, 55-59, 60-69, & 70+
2 Mile Awards
• Top 3 Overall, Male & Female
• Top 3 in Age Group, Male & Female:
8 & Under, 9-10, 11-14, 15-19, 20-29, 30-39, 40-49, 50-59, 60-69, 70+
1/2 Mile Kid's Sprint Awards
• 1st Overall, Male & Female
• All Kid's Sprint participants receive a Finisher Medal!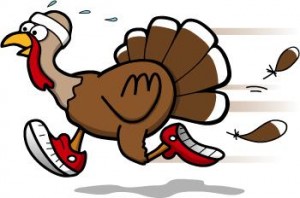 Race Swag
 Race Shirts will be guaranteed to participants who register by 11:59 PM on Thursday, November 1, 2018. The shirts are available in Youth S-M and Adult Unisex XS-XXL cut sizes.
8K & 2 Mile participants will receive a long-sleeve wicking shirt.
Kid's Sprint participants will receive a short-sleeve cotton shirt.
Be sure to claim your shirt today by registering!

These courses run a beautiful route starting at Hampstead Kiwanis Park then running through neighborhoods and trees until participants reach a gorgeous marina on the sound with boats galore. The courses are flat and fast and end up back at Hampstead Kiwanis Park.
All 3 races are both wheelchair and stroller friendly!
Friday, November 16, 2018

Hampstead Kiwanis Park
586 Sloop Point Loop Rd.
Hampstead, NC 28443
5 PM – 7 PM – Packet Pickup
If you cannot make it, packets can also be picked up at the Race when Registration Opens. Please allow enough extra time before the race starts to pickup your packet.
Saturday, November 17, 2018

Hampstead Kiwanis Park
586 Sloop Point Loop Rd.
Hampstead, NC 28443
7:00 AM  –  Registration Opens
8:30 AM  –  Registration Closes
9:00 AM  –  8K Start
9:00 AM  –  2 Mile Start
10:00 AM  – 1/2 Mile Kids Start
10:15 AM  –  Awards
Race Day Parking
Participants may park inside the park at any one of the three lots that are available – there will be Kiwanis members directing traffic.
Get Updates About the Event
Want to Volunteer or Sponsor?
Questions About the Event?
8K Race
Through Race Day  — $35
2 Mile Race
Through Race Day  — $25

1/2 Mile Kids Sprint
Rhrough Race Day  — $15
FAQ & GUIDELINES
Waiver: The Registration Agreement & Liability Waiver is linked to the Online Registration. This must be selected and approved during registration.
Packet Pick-Up: Family or Friends may pick-up your Race Packet at Packet Pick-Up.
On-Site Registration: Registration is available starting one hour prior to race start. It closes 20 minutes prior to start.
Timing: Jaguar Bib Chip Timing will be used to time this race
Weather: This race is rain or shine. It will be postponed, rescheduled or cancelled if a severe weather warning is in effect.
Refunds: There are no refunds, registration will be accepted as a donation.
Entries are not transferable to other races Timed by Go Time as each race is organized by a different group.
We must stick to this policy as race items have been purchased based on current registrations and it is not fair to choose who receives a refund and who does not.