When & Where
Sunday, December 2, 2018
Marina Village at RiverLights™
3704 Watercraft Ferry Ave.
Wilmington, NC 28412
Start Times
7:30 AM – Half Marathon Start
2018 Wilmington Women's Half Photos
2018 Wilmington Women's Half Results

The Wilmington Women's Half Marathon is southeastern North Carolina's only all female half-marathon. Our aim is to exceed expectations for both experienced and first time road racers by creating a race – from the ground up – that meets the needs of women runners.
Every decision our all-female race management team makes takes into consideration the participants overall experience, with specific detail to the course layout, participant giveaways, and charitable partners.
Please don't hesitate to ask us how to help become a partner in this cause, leave a suggestion for our crew, or make a recommendation in ways we can put on the best race on the planet.
About the Cause
The Rape Crisis Center of Coastal Horizons Center, Inc. serves victims at two convenient locations in Wilmington and Shallotte by offering: • 24-hour crisis hospital response • 24-hour crisis hotline supportive counseling • On-site counseling and therapy • Support groups • Law enforcement advocacy and accompaniment • Court advocacy and accompaniment • Assistance with Crime Victim's Compensation • Assistance with the filing protective orders
Coastal Horizons Center, Inc. is a critical access behavioral health agency that promotes choices for healthier lives and safer communities by providing a continuum of professional services for prevention, crisis intervention, sexual assault victims, criminal justice alternatives, and treatment of substance use and mental health disorders.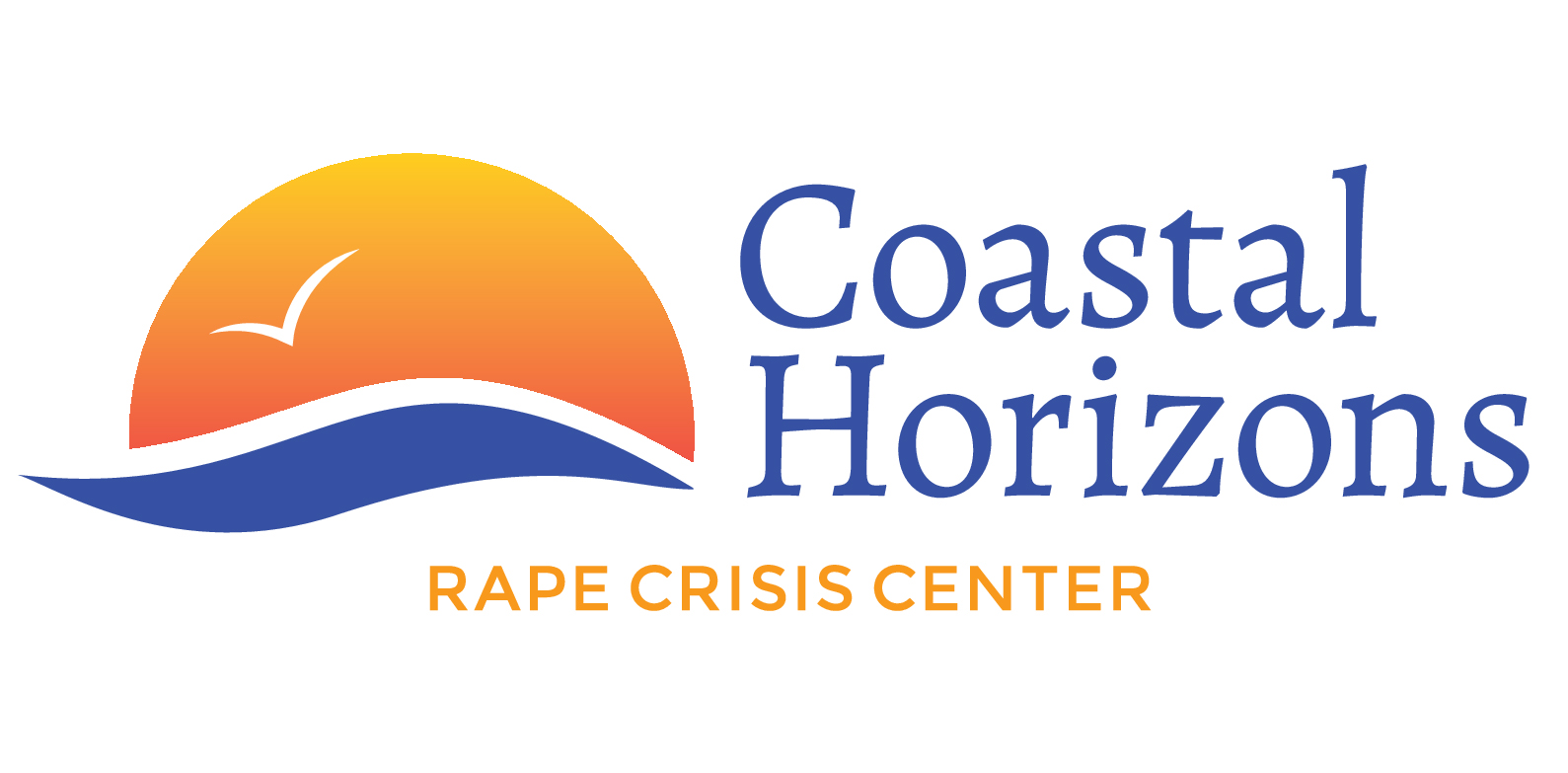 Half Marathon Awards
• Top 3 Overall Females
1st Place = $100, 2nd Place = $75, & 3rd Place = $50
• Top 3 Overall Female Masters
1st Place = $50, 2nd Place = $25, & 3rd Place = $25
• Top 3 Overall Female GrandMasters
1st, 2nd & 3rd Place = $25
• Top 3 Females in Age Groups:
19 & Under, 20-29, 30-39, 40-49, 50-59, & 60-69, & 70+
• Fastest First Time Half Marathon Participant
• Fastest Military & Military Spouse Participant
*** ALL HALF MARATHON FINISHERS RECEIVE A MEDAL ***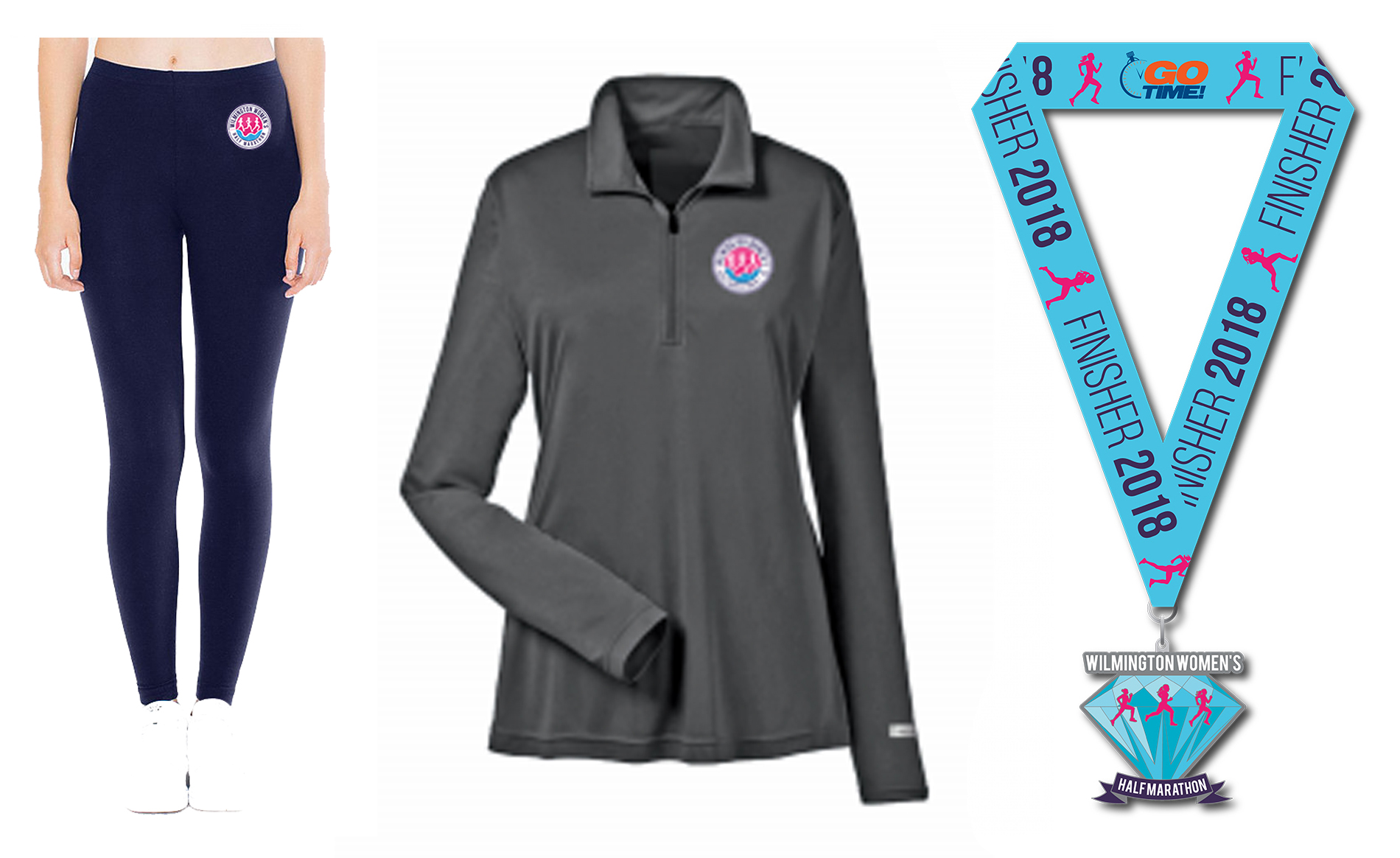 Race Swag
Leggings will be guaranteed to participants who register by 11:59 PM on Thursday, November 1st. They are available in sizes S-XL and made of cotton. Be sure to claim your leggings today by registering!
Participants also have the option to purchase a Quarter Zip Pullover!
MEDALS: All Half Marathon finishers will receive a Medal!

The course starts in the RiverLights Community – Marina Village, to the sweeping views of the Cape Fear River along the Riverlights Trail. The half marathon course runs not only along the brand new RiverLights paved multi-use trail system, but also along the beautiful crushed stone RiverLights Lake Loop.  Long non-repeating sections of now closed "Old River Road" also helps ensure a traffic free running experience that only this section of Wilmington can provide. The finish, on the pier, leaves participants with a panoramic view of the Cape Fear River as their final memory from this iconic course.
Friday, November 30, 2018

Academy Sports + Outdoors
5309 Gingerwood Dr.
Wilmington, NC 28405
3 PM – 6 PM – Packet Pickup
If you cannot make it, packets can also be picked up at the Race when Registration Opens. Please allow enough extra time before the race starts to pickup your packet.
Saturday, December 1, 2018

Marina Village at RiverLights
3704 Watercraft Ferry Ave.
Wilmington, NC 28412
1 PM – 4 PM – Alternate Pickup
We recommend arriving as early as possible, as Dashing Thru the Glow particpants will start arriving at 4pm and parking will become limited.
Sunday, December 2, 2018

Marina Village at RiverLights
3704 Watercraft Ferry Ave.
Wilmington, NC 28412
6:30 AM  –  Registration Opens
7:15 AM  –  Registration Ends
7:30 AM  –  Half Marathon Start
TBD  –  Awards
Race Day Parking
Parking will be available at Marina Village & around RiverLights. Parking & shuttles will also be available at Watermark Marina. Look for parking signs & volunteers upon arrival.
Half Marathon
Through May 1  — $60
May 2 through August 31 — $65
September 1 through November 1 — $70
November 2 through November 29 — $75
November 30 through Race Day — $80

FAQ & GUIDELINES
Waiver: The Registration Agreement & Liability Waiver is linked to the Online Registration. This must be selected and approved during registration.
Packet Pick-Up: Family or Friends may pick-up your Race Packet at Packet Pick-Up.
On-Site Registration: Registration is available starting one hour prior to race start. It closes 20 minutes prior to start.
Timing: Jaguar Bib Chip Timing will be used to time this race
Weather: This race is rain or shine. It will be postponed, rescheduled or cancelled if a severe weather warning is in effect.
Refunds: There are no refunds, registration will be accepted as a donation.
Entries are not transferable to other races Timed by Go Time as each race is organized by a different group.
We must stick to this policy as race items have been purchased based on current registrations and it is not fair to choose who receives a refund and who does not.